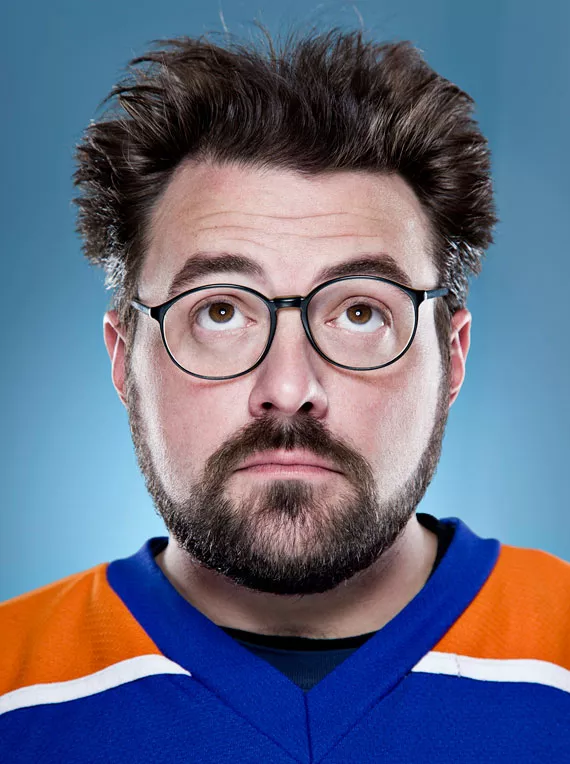 Best known as the filmmaker behind movies like Mallrats and the Clerks series, Kevin Smith has reinvented himself in recent years as an ubiquitous podcaster. Smith returns to Halifax on March 22 for a Q&A with fans and screening of his latest film, Tusk.
You wear a lot of hats: director, producer, screenwriter, actor and podcaster. Is their one in particular that resonates?
I love podcasting. It doesn't take any quote unquote "talent." No one points you out, good or bad, for having more ability then anybody else. Podcasting is a great equalizer because everybody knows how to have a conversation. It takes no talent to record a podcast; it just takes willingness and a microphone to start a conversation. To me that's art. Self-expression is art. Normally in my job when I want to self-express I am like, "give me $20 million and Ben Affleck." Anybody can record a podcast and then throw it up on iTunes and become broadcasters. If that had existed in the early '90s, I never would have tried to make a film. It took me about 20 years to figure out pictures, but I know how to use my mouth like crazy, so podcasting was a medium I was really born for!
Does the podcasting keep you creatively charged and inspired?
Absolutely, because the movie-making process has millions of dollars involved. It moves slowly. It takes six months to a year to make it happen—if it happens at all. The immediacy of podcasting is like, "We're just gonna do it right now." It's not like, "Hey, let's see if Matt Damon is free in April." Creativity has a canvas and a platform and there is no waiting.
You're performing in Halifax on March 22, what can people expect?
The show is going to be fun, man! It starts as a Q&A and then it generally becomes something else. It winds up becoming a Tony Robbins self-help session, because whenever I talk about what I do, I can't lie and say, "It's so cool and only I can do it." I can only refer to it as, "Look, I'm a chimp and I pulled this off. No reason why you guys can't!" It's usually a call to art, the whole thing. I follow every event after on Twitter and Facebook. I have no boss, so I always make sure the audience is happy and that everyone has a good time.
Your recent film Tusk is set in Manitoba?
It's set in Manitoba, but we filmed it in Los Angeles. I think I am the only guy who shot in Los Angeles for Manitoba!
Do you still live in Ben Affleck's old house? Yep, we're still in Affleck's house. He only lived here for a year and we have been here for 13 and we still call it "the Affleck house." I said to my wife, "When will we call it our house?"
---
An Evening with Kevin Smith
Sunday, March 22, 6pm
Spatz Theatre, Citadel High School 
1855 Trollope Street
$59 adv/$64 day of
www.sonicconcerts.com/kevin-smith