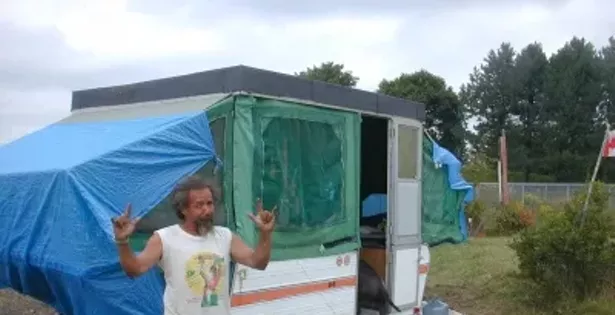 The Clairmont report on violence in Halifax was issued in May. It took five months for mayor Peter Kelly to schedule a presentation from Clairmont to council on the matter, and city staff will get around to issuing some bureaucratic mumbo jumbo about Clairmont's recommendations maybe around Christmastime, unless all the partying pushes it back to February or so. Actually implementing those suggestions? Don't hold your breath.
High on the list of Clairmont's recommendations is a series of actions to address Halifax's racial divide. But while Kelly dallies on the Clairmont recommendations--- and make no mistake, as Sheila Fougere correctly charges, the fault for the delay rests entirely with Peter Kelly--- Kelly issues a mealy mouth statement that:
Mr. Kelly said one way city hall could reach out to black people is to settle a proposed compensation deal hooked to the decades-old demolition of Africville. He said a potential agreement with the defunct community's descendants, which involves all three levels of government, is in the hands of the federal government.
Got that? The things Kelly is actually responsible for, well, we'll get around to it, sometime next year, maybe. But let's pile on the feds and blame them for our problems, wash our hands of it.
Still, if Kelly really wants to push the feds on an Africville resolution--- and he should-- then there's a simple way he can put intense media coverage on the issue: He can go join Eddie Carvery at his Seaview Park protest. Come on, Peter, get your tent, pitch it next to Eddie's trailer, and call the press. Tell the world that you're staying there until you get real action from the feds.
That would be real leadership, using the mayoral office as a bully pulpit to achieve a worthy end. And yes, I'm absolutely serious.