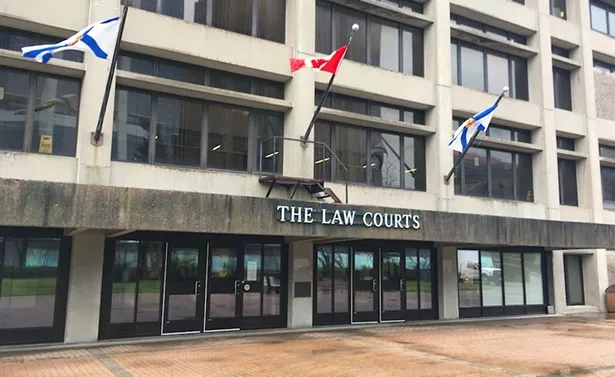 In March, after 20 years of being wrongly convicted of second-degree murder, Glen Assoun was exonerated—and new documents fought to be unsealed by local journalists tell us who is responsible for that shoddy conviction. What happened before then, and where are we now?


Fast forward to March of 2019 when the federal government overturns Assoun's conviction and minister of justice and attorney general David Lametti orders a new trial.
Assoun is now 63 years old and has spent 15 years in prison—wrongly accused for a total of 21 years. While in custody he developed mental illness, suffered multiple heart attacks and took a beating that caused a broken leg.
Assoun tells reporters: "I've been telling anyone and everyone who would listen for over 20 years that I am an innocent man. Thank god somebody finally heard me. Thank you minister Lametti, you gave me my life back." The province opts not to retry, and Assoun is fully exonerated.
However, the court documents explaining why Assoun was exonerated remained sealed, so CBC, the Halifax Examiner and the Canadian Press went to court to get them unsealed, while the province and police attempted to keep the documents confidential. In July, justice James Chipman rules to open the record.
The court documents unsealed by Chipman show "that evidence suppressed and destroyed by authorities could have freed wrongly convicted Glen Assoun." The documents are made open to the public at the Nova Scotia Courthouse in Halifax
The documents reveal that the RCMP erased and disposed of constable Dave Moore's work on the case, including theories of other suspects—including multiple murderer Michael McGray, who is now the main suspect in the murder. The documents also show that the testimonies that led to Assoun's arrest were discredited.
"Recent court submissions suggest that authorities colluded to suppress vital evidence. The documents may also point a finger at the real perpetrator—or perpetrators—of Ms. Way's murder," says Innocence Canada.
The federal NDP and Greens, as well as the provincial opposition, publicly call for a review of Assoun's case. Federal justice minister Lametti says a public inquiry would be up to the province of Nova Scotia.
"An apology would be premature at this time until I have an opportunity to review the full scope of the file," says Nova Scotia justice minster Mark Fury. "It's a complex file and I need to understand all of the circumstances."
The province's conflict of interest commissioner clears Furey to review the file, despite the cabinet minister's 32-year career as an RCMP officer.
The RCMP says in an email to the Canadian Press that the destruction of Moore's files ran counter to the force's policy, but it adds this was not "malicious."
Halifax Regional Police say that in light of potential future legal processes, they are unable to comment.