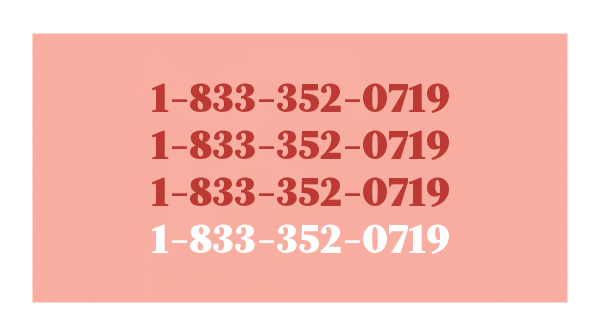 There are many misunderstandings about the female reproductive system and the various forms of birth control available to people with uteruses. Here's what you need to know right now if you're living in Nova Scotia, and helpful information about the process and who gets it for women living across Canada.

Getting an abortion in Nova Scotia:
As told by Lianne Yoshida, physician and medical co-director of Nova Scotia Women's Choice Centre in Halifax.
In Nova Scotia, you can call the self-referral hotline, 1-833-352-0719, 8am to
3pm Monday to Friday to answer any questions you have, talk to you about the process of medical and surgical abortions and which option is best for you, and can help you make appointments with a doctor. You don't have to make your decision on your first phone call. You can get the information you need and call back when you've made your decision. If you already know, you'll be asked for the first day of your last period, your health card information and they'll ask you where you live.


If you don't live in Halifax, the self-referral line has a network of doctors across the province who are willing to take patients who call the toll free number.
Medical abortion:
In Canada, the abortion medication is called Mifegymiso. It's actually two types of pills: Mifepristone and Misoprostol. Mifepristone blocks the effect of progesterone (a hormone necessary for pregnancy) and Misoprostol relaxes the cervix and causes uterine contractions to help push out the contents of the uterus.

Your first appointment will be getting bloodwork done and an ultrasound. Health Canada did drop the requirement for mandatory ultrasounds, but access to ultrasound equipment in NS is pretty good and most doctors will still require it. You shouldn't have to wait for more than a week.
Once the doctor has received your ultrasound report, the clinic will call you to confirm you're under nine weeks and book your appointment.
At the doctor's office, your nurse and your doctor will both go over the process and what to expect. They'll write your prescription and you just take it to your pharmacy to get it filled. You can also ask for a doctors note for time off work.
Taking the medication, you can do that at home: you'll take the first medication, Mifepristone, orally and wait; 24 hours later, you'll take your first of four doses of Misoprostol–the medication needs to be absorbed so it can be inserted vaginally, or let it dissolve against your gums.
There's a lot of variation in what people experience with medical abortion, but many folks can return to normal activity within a few days. The average experience is like a very heavy period with lots of cramping and clots.
Surgical abortion:

When receiving a vacuum aspiration abortion, going about it is very similar to a medical abortion using the self-referral hotline.
You'll still need to get bloodwork done and an ultrasound. On the day of your doctor's appointment when you head into the clinic or hospital, the nurse and doctor will explain to you the procedure process and what to expect.
You'll be given some medication for pain and relaxation and the whole procedure will take from 3-10 minutes, but you'll be asked to stay for about an hour after it's done.
The recovery time for a surgical abortion is actually less than that of a medical abortion; a medical abortion can last hours to days as the medication works the uterine muscles to contract and push out the uterine lining whereas a surgical abortion manually removes all the tissue at once so there's none remaining.


---
How many weeks pregnant you are is based on the first day of your last period.
A full-term pregnancy is 40 weeks (10 months) because of how many weeks pregnant a person is (the gestational age), includes their last period. So the first day of the last period determines the start date of the pregnancy.

Conception occurs roughly two weeks into the pregnancy–when the sperm fertilizes the egg and becomes a zygote–and happens in the fallopian tube. Finally, in the fifth week of pregnancy (third of conception) it's implanted into the womb.
---
You can still get pregnant after having an abortion.
Having an abortion doesn't affect a person's ability to reproduce in the future, and neither does the number of abortions a person has.
---
Abortion is a safer procedure than childbirth.
Legal abortion is not dangerous; a study published in the journal Obstetrics & Gynecology found it's actually safer than childbirth: "The risk of death associated with childbirth is approximately 14 times higher than that with abortion." Statistics indicate that complications of abortion are rare–only about 0.5 percent of abortions have complications, and these are generally minor, such as infection.
---
Abortion does not lead to mental illness.
Receiving an abortion can come with a range of emotions. The Canadian National Abortion Federation (NAF) says "Women indicate that the most common feeling after the completion of an abortion is relief."
---
People all ages of reproductive age seek out abortion for multiple reasons.
Women ages 25-29 receive abortions almost at the same rate as women ages 18-24, and women over the age of 30 opt for abortion at approximately half the rate as women ages 18-24.