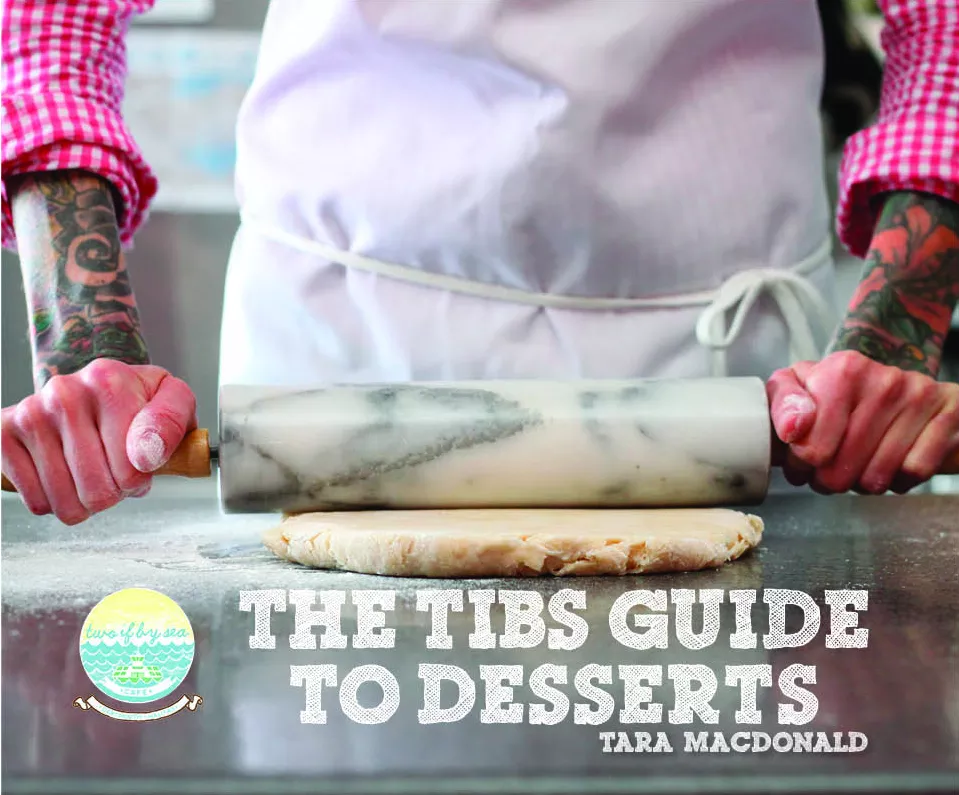 If you've every tried the croissants, cookies or various other baked goods at Two If By Sea you know baker Tara MacDonald is a certified genius.
Kelsey McLaren is also a certified genius for bringing you a hard copy of MacDonald's recipes (complete with beautiful prep pics from our own Melissa Buote) via The TIBS Guide to Desserts, the first book from her Bicyclette Publishing. Get your copy of this baker's bible (and some tastes of the treats featured on theinside) on Saturday, November 2 at Two If By Sea's Dartmouth location (66 Ochterloney Street), MacDonald will be signing books from 11am-1pm.
Saturday's TIBS' fourth anniversary too—so there'll be dollar drinks, a roastery tour (10-11am), birthday cake and big smiles all day.