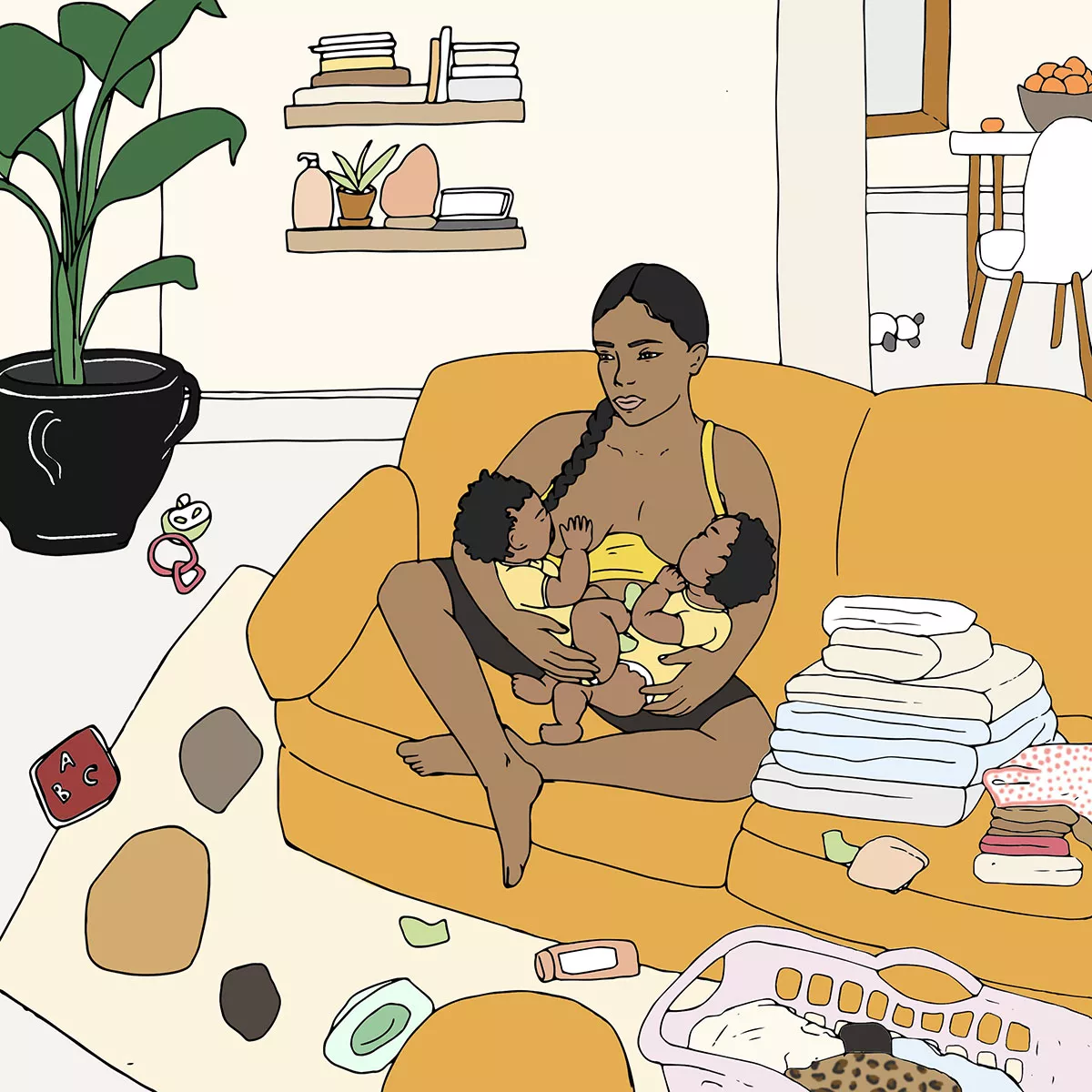 Julia Hutt sits in the back of a north end cafe, stroller wedged next to her seat and baby balanced on her lap. She's sipping coffee and smiling, keeping her thoughts flowing even as she breastfeeds her six-month-old mid-sentence.
"As soon as I got pregnant and people knew, women started sharing their own stories. So it was like, just the fact that I'm pregnant opened up this realm of knowledge sharing," she says. "Talking to other moms was the biggest help I could get, so I'm trying to promote the culture of supporting, of answering questions: I haven't even been doing this that long and I'm just so compelled to share. You quickly realize that otherwise, how does this knowledge get transmitted?"
Her sketches—pencil, deepened with swoops of ink before being photographed and digitized—capture these intimate scenes of motherhood and pregnant bodies under the name (and Insta handle) Joolsannie. Her colourful depictions tackle everything from sexuality (see the selfie-ready blonde mom with a breast pump in "Capricorn szn") to common complications, like blocked ducts.
"One piece that I did, called 'The Angle Feed,' the mother is on all fours, and the baby is under her. That's something I learned when I was having a lot of clogged ducts, which is super-painful. It's the best method of clearing them. And when I put that drawing up, a lot of the comments were people like, 'Oh, I've been there.' So that was cool because it was so relatable—but a couple months before I didn't even know about that technique," she adds.
"I guess my art is trying to show the challenging things, the difficult things, the sad things, the sacrifices, all the hard things. But also, some pieces are just more about a moment that's really beautiful or that you just want to keep in your memory. So right now the balance is trying to do both: To put more images of [breastfeeding and motherhood] out there to normalize it."