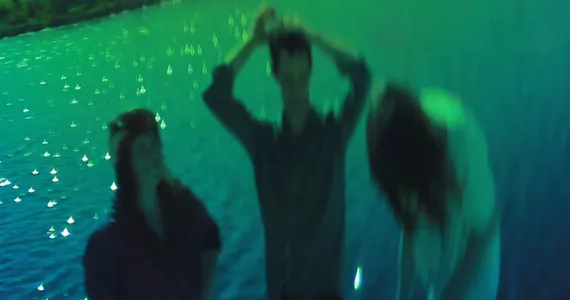 "There's a fine balance to it," says Journeys' Lindsay Dobbin of the band's improvisational approach. "We're not super-theoretical musicians. Improvising for a group of people who have never met but know music very well---playing music might have a different type of communication. What we have is just lovers of music and our own experience playing music, but really we're not theoretical as musicians."
The dark, spacy Journeys is Dobbin on drums and vocals, Evan Cardwell on guitar and Jesse Frank Williams on bass, but with lots of effects pedals thrown in to make it unique. "A lot of it, at the core, could be a three-piece rock band," says Dobbin, who also plays as Broken Deer, "but we've added in these elements that just tilt them a bit, that place them in a new lens and context."
The trio has released two completely improvised EPs, Soft Release and Dance Hall, but plans on more structured songwriting for the next recording. Journeys headlines Making Spaces at the Bus Stop Theatre on Saturday, June14 with Tim Crabtree and PANOS, the set a mix of planned and improv. "If I'm not sure what to do at a certain point," says Dobbin, "I know I can just kind of wait and listen."
---