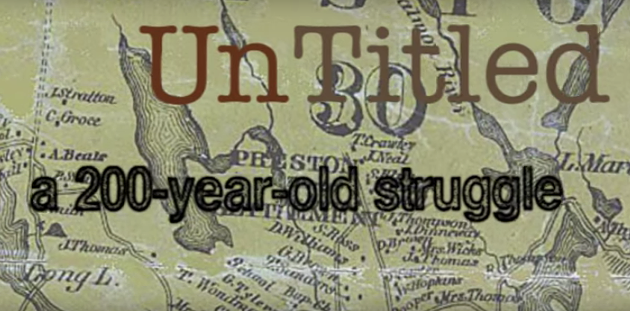 Journalism students at the Nova Scotia Community College have produced a damning and in-depth video investigation into Nova Scotia's failure to offer land titles to longtime North Preston residents.

Called "Untitled," the video series blends historical research with present-day interviews to trace how the provincial government has ignored its own promise to help Black Loyalists, Maroons and escaped slaves gain legal title to the lands they settled just outside of Halifax. Two hundred years later, some families living in North Preston still don't have unequivocal title.
The oversight is staggering. It's prevented centuries of land profiting and leaves some current North Preston families as vulnerable to eviction as the former residents of Africville.

Nova Scotia's Land Titles Clarification Act was created in part to help residents of North Preston acquire legal title, but "Untitled" shows it to be a flawed process that can cost more than $10,000 to make a claim. Even the province admits to the journalism students that the current system is "challenging."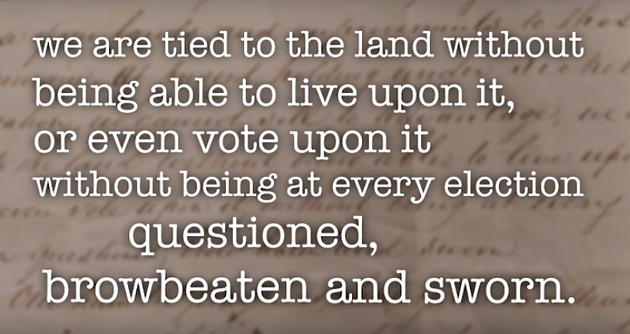 Last summer, residents of North Preston, Dalhousie law student Angela Simmonds and Emma Halpern of the Nova Scotia Barristers Society came together to address the province about the issue. Their efforts are chronicled in the NSCC research project, which broadcast journalism instructor Erin Moore says some 22 students have been working on—in some form or another—since September.
The videos are below, but definitely visit the Untitled site for more information and to see the province's response.