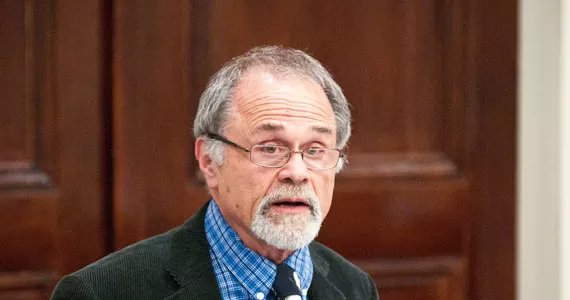 2012 grade: D
2011 grade: C+
2010 grade: C-
2009 grade: C
When the single owner of the Hydrostone market objected to being in a business district that included those people down on Gottingen Street, Jerry Blumenthal had a sympathetic ear. Blumenthal brought a motion to council to have the Hydrostone removed, voted for it and then, for good measure, voted to sell the St. Pat's-Alexander school site, just to show those uppity Gottingen Street folks.
Blumenthal made a bunch of noise when Metro Transit decided to cut the #3 bus, which serves a handful of retirement homes. In response, the route was re-jigged to maybe attract new riders, but that didn't work either, so the route will be finally killed next week. Can't blame him for trying.
On other matters, Blumenthal was absent for both the main stadium vote and for the vote to send the Skye development to public hearing. He voted against censuring Peter Kelly. Blumenthal will not be running for re-election. He's been in city politics since 1994 and, politics aside, we're going to miss him. He's a good egg.