Here's an excerpt of Jason's last post from Glen Matthew's Sundance blog: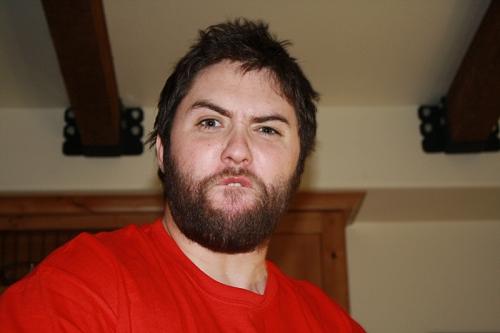 At the shorts awards party we met up with a lot of the jury from the festival and many of the short filmmakers. They gathered everyone up to annouce the awards for short films. Adam Burke, Rob Cotterill, Zander and I were standing together, and we were hoping that "I Live In The Woods" (our favorite short film of the fest) would get nominated. They started announcing the honarble mentions and "I Live In The Woods" was annouced as one. We were so excited and i turned around to get another drink, then my name gets called and they announce Treevenge. I nearly droped my drink, everyone around me started going nuts, and i looked at Rob and we both had this look on our faces that was like "is this really happening". I walked up to get some pictures with the other filmmakers and we all celebrated pretty hard. You know, i never thought we would ever get into Sundance, let alone win an award. People were asking me if i thought we would win anything and I shut that idea down very fast. Its an honor to be in the festival, and i just thought there was no way in hell we would get more recognition. There are so many amazing short films here, 96 in total and they had around 6000 submissions.
...
Today is going to be a busy day, were hanging out with the Troma crew, going to watch some Troma flicks, later i am on a panel with Llyod Kaufman which should be a lot of fun. Then at midnight we have our last screening.
Ill let you know how it goes. Thanks again for all the support, my email has been 2 pages full everytime i come back to the hotel. Filled with letters from back home giving me support. I appreciate it so much and its been awesome representing Dartmouth/Halifax here. Thanks so much guys.
Ps. I have some some short films that im going to bring home to the Thrillema. At the Robocop screening on the 29th im going to show one thats going to rock you guys. I also finally saw Alicia Conway's short film "Rite" which played before grace. I love her short, its shot so beautifully, and it really creeped me out. I thought it creeped me out more than the film "Grace". I cant wait to see what she does next. She had me sinking into my seat, almost curling up into a ball. I have a copy of it, so hopefully there can be a showing of it at the Thrillema soon.