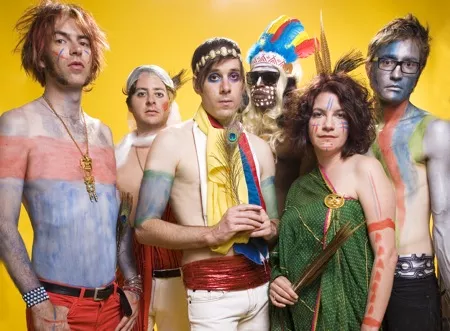 I'll give you the bad news first: it's the end of the road for Of Montreal, who have cancelled their April 2 show at the Halifax Forum. Bummer — I was looking forward to the appearance of an on-stage elephant. Or Susan Sarandon spanking a pig, or something crazy like that. You can get your tickets refunded at point of purchase.
HOWEVER. Boyz II Men will be popping by Casino Nova Scotia's Schooner Room for not one, but two sweet days (May 24 and 25). You might have to get down on bended knee to convince your friends to buy the $72.50 tickets, but once they've experienced those harmonies live and in the flesh, I'm sure they will want to make love to you, like you want them to. Someone please make me stop talking now. Tickets go on sale this Thursday through ticketatlantic.com.
Below, the Boyz do their thing on that Fresh Prince of Bel-Air episode. Oh Will, you're always sneaking around where you don't belong, ruining their "sesh."