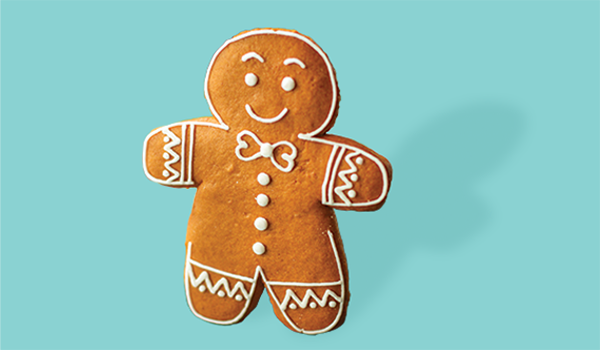 Christmas at the Forum
Editor's Note: As of November 26, Christmas at the Forum will be closed for the remainder of the season, with the option of a ticket refund or donating ticket proceeds to Feed Nova Scotia.
What may be the largest seasonal shopping event in the city will still go on this year, spanning seven different weekends with 100 vendors for you to browse. The caveat this year? You have to get your tickets early, as the Forum's multipurpose room can only hold 200 people while maintaining social distance.
Halifax Forum, 2901 Windsor Street, Nov 6 to Dec 20, 10am to 9pm Fri & Sat, 10am to 5pm Sunday, $5,
christmasattheforum.com
Annual Sackville Christmas Show
The pandemic pushed this craft show onto Facebook. Beginning at 6pm Friday, vendors will start advertising their wares in the
Facebook group
, allowing anyone interested to shop without even leaving their house.

Online, Nov 13 at 6pm to Nov 15 at 10pm, free, facebook.com/groups/858197398251216
Christmas at the Cove
The usual shopping season
was interrupted this year
at Fisherman's Cove, so the shops in Eastern Passage have taken to spreading some holiday cheer. You can walk between the 11 participating businesses and grab a bite nearby and the huts promise to be lit up—perfect for a photo op if you chance to show up during a snowfall.
Government Wharf Road, Eastern Passage, Nov 14 to Dec 20, Friday & Saturday 11am to 7pm, Sunday 12 to 5pm, free, fishermanscove.ca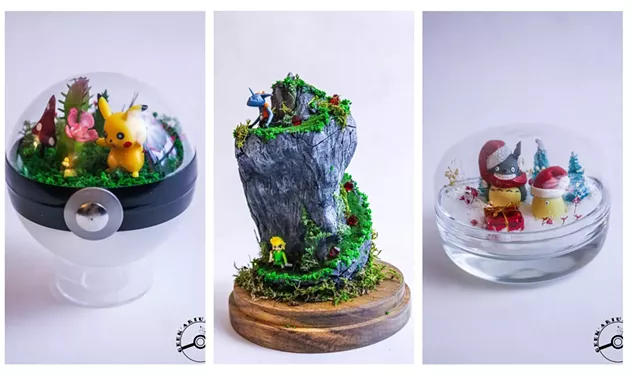 Geeky Craft Market
Hosted at Crafty Fox Markerspace, this Fairview business gives independent crafters and artists a space to flourish. Selling everything from hand-painted miniatures to embroidery kits to dice sets, it's got something for everyone on your list and promise at least eight vendors each weekend.
56 Supreme Court, Halifax, Every Saturday starting November 14 to December 19, 11am to 6pm, free, facebook.com/craftyfoxmakerspace
ALS Society Christmas Tea and Sale
This fundraiser and holiday market on Windmill Road promises music, homemade turkey soup and treats, and gifts ranging from jewellery to preserves to art, all made by local artisans and crafters.
1000 Windmill Road, Suite 1, Dartmouth, Nov 14, 11am to 2pm, free, facebook.com/events/3745187725552540
Tantallon Holiday Craft Market
Hosted by popular wedding venue Shining Waters, this market has 24 vendors listed, most that you won't find at the other markets. Get in with a donation to the local food bank, and spend your afternoon browsing the tables.
148 Nautical Way, Tantallon, Nov 15, 10am to 3pm, by donation,

facebook.com/events/700972640836404

Blackbird Studio Christmas Fair
This small pop-up market in Dartmouth is ticket-only, and all attendees book a time slot in advance. With five local vendors (Blackbird Studio, Heirloom Halifax, DesBray Natural Bath Products, Cactied Designs, Pixie Pottery) it's the perfect spot to grab something you won't find anywhere else.
Blackburd Studio, Dartmouth, Nov 15 & Dec 19, 10am to 6pm, free blackbirdpopup.square.site
Lawrencetown Christmas Craft Show
Over a dozen vendors will be set up at this two-day event at the Lawrencetown Community Centre. Free admission means it's not a problem to go both days, as some vendors are only there for one or the other.
Lawrencetown Community Centre, 3657 Lawrencetown Road, Nov 21 9am to 4pm, Nov 22 10am to 3pm, free, facebook.com/events/388773948987101
Christmas in Spryfield Craft Fair
The Spryfield Lion's Hall rink will be turned into a craft market on this late November Saturday with 30+ artisans. With social distancing protocols in place and a limit of 200 people inside the venue at once, the organizer hopes to "make this craft show a huge success for our local small businesses."
Spryfield Lion's Hall, 111 Drysdale Road, Nov 21, 2pm to 6pm, free

facebook.com/events/792388111590774
St. Luke's Church Christmas Craft Fair
This Tantallon church will play host to local crafters showing off their holiday products, and they're selling tabletop trees and Christmas greenery to get you in the seasonal spirit. They'll have an onsite canteen to grab lunch, but make sure to social distance and sanitize frequently.
St Luke's Church, 5374 St Margarets Bay Road, Nov 21, 9am to 3pm, free,
facebook.com/events/373513517266028
Cole Harbour Farm Museum Market
A plein air craft fair that's sure to satisfy your inner horse girl, you can shop local artisans and check off your list, then warm up around the onsite fire with hot cider and 'aww' at some barnyard animals. Admission and parking are free.
471 Poplar Drive, Cole Harbour, Nov 21, 11am to 3pm, free,
coleharbourfarmmuseum.ca
Dartmouth Makers Craft Show
The Dartmouth Makers are hosting a month-long virtual market featuring a new maker every day! You can follow along on theirInstagram and Facebook @dartmouthmakers until the end of November.
Online, Nov 1 to 30, free
instagram.com/dartmouthmakers/
Glow's Vendor Market
The light show is Insta-worthy, but the market is what you really want to go for. Browse the 20+ vendors and cross off everything on your list. It's also still accepting vendor applications if you're a maker.
Halifax Exhibition Centre, 200 Prospect Road, Nov 26 to Jan 2, $23+,
facebook.com/GlowHalifax

Christmas at the Barn in Hubbards
Spend an afternoon out of the city by heading to this market in Hubbards. With a limit of 60 customers at once, be prepared to wait your turn, but there will be coffee on site and a variety of vendors that are sure to make it worth the drive and the wait.
57 Highway 3, Hubbards, Nov 28 & Dec 5, 9am to 1pm, free,

facebook.com/events/402885347751829
Evergreen Festival

Editor's Note: As of November 20, Evergreen Festival has been moved online.
Wooden huts lining the Halifax waterfront will soon be alight with local businesses, food vendors and even jazz music. Created by Discover Halifax and Develop Nova Scotia, all social distancing measures and Covid guidelines will be in place, allowing you to browse 35 vendors in peace.
Halifax Waterfront, 1549 Lower Water Street, Wednesdays through Sundays Nov 28 to Dec 20
, f
ree, evergreenfestns.com


Remix Pop Up Craft Market
The Centre for Craft Nova Scotia will be set up on the waterfront next to the Mary E. Black Gallery, with a single point of sale to allow for streamlined purchasing and social distancing. Vendors include Sami Lemperger Textiles, Veronica Post Woodworking, ceramicists Julian Covey, Mel Doiron, KG Ceramics, Erin Wells and Alexis Vessey, and jewelers Abigail Biro, Athanasia Vayianou, Emily May and Rosalind Hennenfent.
1062 Marginal Road, Nov 28 to Dec 20, Wednesday through Sunday 11am to 4pm, free
craft-design.ns.ca/
Eastern Passage Buffalo Club Craft Fair
The most Nova Scotian craft fair you've ever dreamed of, the Buffalo Club in Eastern Passage will host this event. Entry is $2 or a donation to the local food bank, and the event will include a canteen, 50/50 tickets for sale, and kitschy crafts and gifts.
625 Cow Bay Road, Eastern Passage, Nov 28, 11am to 3pm, $2 or a non-perishable food item
,
facebook.com/events/306374733801996
Christkindlmarket
Head to Alderney Landing for this traditional German market on the first weekend in December. It promises food, drinks, gifts and even carousel rides for the kids. Show up before 1 pm on the Saturday to catch the farmer's market in the same location. If you'd rather stay in, the Alderney market also has an
online shop
offering products from dozens of their regular vendors.
Alderney Landing, 2 Ochterloney Street, Dartmouth, 4pm Dec 4 to 4pm Dec 6,
alderneylanding.com
Cancelled this year:
Christmas Craft Village
,
Craft Nova Scotia Winter Craft Show
,
Christmas in Cole Harbour
,
Dalplex Christmas Craft Market
.
If you have a holiday market to add to the list, email
lifestyle@thecoast.ca
.