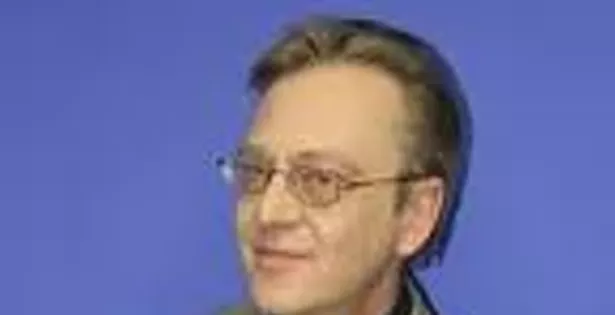 A year ago last June, stand-up comedian and writer Irwin Barker received the nightmarish news that he had leiomyosarcoma, a terminal form of cancer. And that he was expected to only survive another 12 months.
Barker, a former writer for This Hour Has 22 Minutes, currently with The Rick Mercer Report, coped the best he knew how: by telling jokes. But Barker, who is an icon to generations of comedians like Picnicface (it's a mutual admiration thing) didn't stop there. He decided to head out on a 12-month cross-country series of comedy fundraisers, calling on funny friends like John Wing, Shaun Majumder and Brent Butt to lend their talents to the cause. The year was documented in the Atlantic Film Festival hit, That's My Time, shot by Halifax's Adamm Liley. It's a touching and funny film that follows Barker from the stage to the hospital, with interviews from friends, family and the comedy community, leading up to a June 2008 benefit in Vancouver that marked the anniversary of his diagnosis.
He's still doing well and performing, this time here in Halifax for The Cancer Monologues, at the Rebecca Cohn (6101 University, 8pm, $45, 494-3820) on Saturday. Joining him are Mark Critch, Cathy Jones, Gavin Crawford, Dean Jenkinson and Mark Farrell, plus Steve Patterson, Tim Steeves, Andrew Grose and Derek Edwards.
Producer Kim Hendrickson named the event, which Barker says gives the comedians freedom to "talk about a subject that usually a little weird or forbidden to talk about for a comedy show."
On the phone from Vancouver, he says that for some of the comedians who have participated in the past, "there's always a sense of whether 'I don't know if this joke is going too far. I'll throw it out there and see.' But if the audience reaction isn't quite what you wanted, you can pull it back a bit. 'I'm kidding, of course,' throwing in that kind of disclaimer. But yeah, there's always a sense of that what we're doing is out of love."
Barker sets the pace, which gives the other comedians permission to say, "We're going to use comedy in our fight against cancer. That's what we have to fight with. Other people have the skills that they have, to fight it directly through their research and work, and we have comedy, the weapon that's at our disposal. Comedy gives you a sense of mastery over things. You're joking about something, it's like putting your foot on the sword. Comedy gives you a sense of control. That's why employees make jokes about their boss, or people make jokes about things that make them nervous, like flying."
Still, Barker feels it's important to be respectful of the cancer, to not make "jokes about cancer, but to make jokes despite of cancer, in the face of it. To show that I'm not going to let cancer take the joy out of my life. I'm not going to take what's happening in my body take my spirit away." But he's aware of comedy's limitations. On stage, he throws the zinger, "Given a choice between jokes and chemotherapy, I'd go with the chemo," and a piece he recently wrote for Princess Margaret Hospital's newsletter was titled "Laughter: the third best medicine." He explains, "I know I'd love it if laughter were the best medicine, but I said since we've been here talking, we've had announcements coming over the PA for a doctor to go somewhere but none for a comedian."