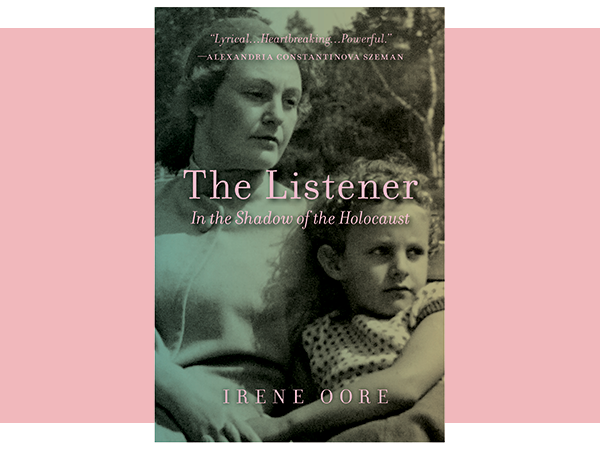 I rène Oore grew up listening to stories her mother, Stefa, told her. They were not fairy tales or coming-of-age quests. These stories were about Stefa surviving the Holocaust in the notorious Warsaw Ghetto created for Jews in Second World War Poland.
She told Irène about the struggle of securing food, shelter and safety for herself and her family. She told of the perilous work to "pass" (as not a Jew), of being someone else, of discovering who could be trusted and of relying on others, of buying silence.
They are Stefa's stories about what it took her to stay alive.
These experiences became Stefa's lifelong nightmares. Telling them over and over again to her child was her way of preserving the reality.
Oore tells of listening to these stories—just listening. She remembers feeling resentment about carrying her mother's sadness, fear, disdain and trauma. But, Oore tells us how she came to know that these experiences cannot be undone or forgotten. They can only be honoured.
This wonderful memoir is about two linked personal journeys: mother and daughter. It is a slim volume which celebrates and opens personal questions important to many of us: What is the meaning of changing our names? What impact does keeping secrets have on who we are? How do we know and create our identity? How do we recover from fear and oppression? How do we honour and heal from our experiences?
This book reminds us about the experiences many carry. This is part of our culture. The Listener is more than a personal story; it contributes to our path of creating better lives for one another. This, too, is part of our culture.