Alexis Cormier is adorned with jewels, a tiny row of diamonds under her right eye. It's pouring rain outside---by all accounts a lazy Sunday afternoon---but inside Halifax Dance, The Woods came to throw down. Speaking before the weekly rehearsal that eats up four hours every Sunday, Cormier is lively, eager to share her encyclopedic knowledge of hip-hop dance and how she found herself as the choreographer and leader of Halifax's most popular hip-hop dance group.
The Woods---young men and women, 12 full company members and three apprentices---trickles into the studio. The dancers trade war stories about the night before, when they were dancing in clubs instead of a studio. They're warming up, goofing around, but when Cormier turns on the music---a medley for Fly Guy, The Woods' latest piece---the group snaps into place, coming together in a tight cluster, pulsing with the music, weaving around each other, stomping feet and squeaking sneakers, faces full of effort and attitude.
Cormier makes them revisit parts, counting out steps, going over turns and half- turns with an eagle eye. A smaller group sits out, watching. Among them are Cormier's apprentices. "I want you guys to watch this carefully," she says. "And be critical."
The group is rehearsing a piece the dance troupe will perform this weekend at Live Art Dance, as part of a show that includes Halifax's contemporary dance heavyweights, Rhonda Baker and Mocean Dance. Together, the group moves how Cormier likes to move---masculine, feminine, soulful, inspired by New Edition, Boyz II Men, TLC, the golden age of hip-hop dance. After four years together as a company in residence at Halifax Dance, they come to the stage at the Sir James Dunn Theatre from a long road of studios and streets, thousands of worn out sneakers and some super dope stage outfits.
The Dartmouth-raised Cormier has a classic ballet background, growing up with pliés and arabesque, training for 20 years as a ballerina before she started in with body rolls or two step. "I grew up with hip-hop in the '90s. At the time there wasn't formal training for hip-hop available to me, I'd just learn from VHS recordings of Janet Jackson music videos. I started teaching in 2000." Coastal Dance, the Dartmouth studio where Cormier taught, soon became the place to go for hip-hop, "which is weird because it's a classical conservatory," says Cormier.
A turning point in the history of the Woods was meeting her soon-to-be mentor, Lenny de la Pena from The Flavor Shop, in Toronto in 2007. The Woods was but a twinkle in Cormier's eye when the internationally acclaimed teacher took her under his wing, came to Halifax and formed Hali's Angels. "He named us that," she says, laughing. His teachings helped Cormier transition her competition group at Coastal Dance, called The Wave, to The Woods.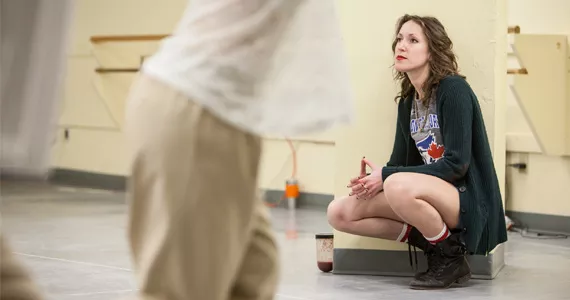 Cormier saw opportunity to book them for competitions and in 2010, when the youngest dancer in the group was 14, they competed in a professional category, and won. Cormier left Coastal, and Halifax Dance's Katherine Walker stepped in and offered the fledgling group the space. A contract was signed, auditions were set up, and the rest is history.
"I named them The Woods. The last piece I did with The Wave was called 'Into The Woods,'" says Cormier. "There was no question. I really like that you can't use it singularly, you have to say you're a part. You can't say 'I'm a tree,'" Cormier says, laughing. "I like that half of the work of a tree is underground, you cant see it. That's part of my focus on education.
"Lenny says a dancer has to be like a duck---above the water it looks so graceful, but under the water their feet are moving like crazy. No one should see that effort."
And Cormier expects nothing less than full effort from her dancers Cavell Holland-Borden, Czeri-Anne Nocon, Danielle Comeau, I'thandi Munro, Jessica Curtis, Jill Smyth, Josee Beaulieu, Kayla Maurice, Lacy Cox, Lindsay Proudfoot, Marlee Davis, Sara Steele and apprentices Devona Wilson, Jay Harvey and Miranda Parker. "They get a break three weeks a year," she admits.
The Woods' open Tuesday classes at Halifax Dance offer a rare chance in the professional dance world, one for interested parties to get a sense of what being in the group is like. "Rarely in any situation would you have opportunity to take class once a week with a professional group," says Cormier. "If you come and dance with the dancers you will get good enough."
Popularity of shows like So You Think You Can Dance provide no shortage of hotshots who think they're stars, but Cormier's approach is more collaborative. "I have mixed feelings about shows like that, on one hand when your art is featured it's great, you raise visibility, you raise salaries, you raise worth ---right now the best dance job in Canada makes you $200 to $300 as a back-up dancer---but misconceptions that develop are damaging, all of a sudden everyone wants to be on stage."
Cormier's choreography is more about the process than the final show. "Our mantra captures the basis of our goal to pursue education and information as a means of constant improvement," she says. "'I am awake always' is an excerpt from Khalil Gibran's poem, 'Song of the Wave.' The forest never sleeps, we are always wide-eyed and aware."
Because of the nature of hip-hop dance, it makes sense that continued development is a constant. "Hip-hop is a North American folk dance created socially in the '70s, '80s and '90s. It's the youngest subculture going. In ballet you're learning movement that's been developed over 500 years, but I meet the people that have invented hip-hop, I take their classes and they teach me the moves."
However, it's not only acclaimed instructors who push the art forward. "Any teacher who thinks they know more than the students is dead wrong, those kids are inventing all the time," says Cormier. "I learned the Crip Walk from my little brother's friend in my basement, I learned heel toe from one of my 11-year-old students."
After seeing The Woods at a show in Palooka's, Live Art Dance director Paul Caskey was impressed. "Seeing this big crew of dancers rockin' it in the ring was a great intro to this group. I remembered how much I enjoyed their performance and thought they would introduce a totally different flavour to Live Art Dance's core audience."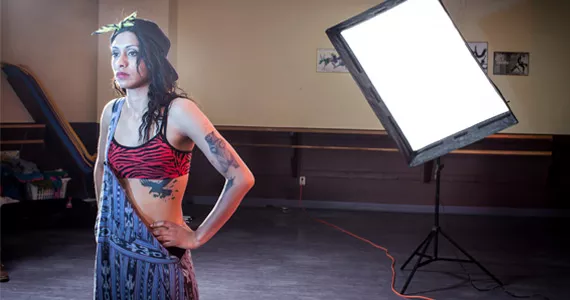 Live Art deals in contemporary dance programming, a genre wide open for interpretation. "Contemporary dance has a long history of embracing and integrating diverse dance techniques. I'm excited about what hip-hop brings to today's dance: It's very immediate and effervescent and responds to a lot of people's feelings about all the crap that's going on in the world right now."
In the context of this Live Art show, diversity is key, but the pieces work together. "Mocean Dance is playing with technology and how social media is distorting our images of self; Rhonda Baker is an incredible soloist who's playing with character within a technically demanding piece; and The Woods are playing with the idea of deconstructing some of hip-hop's traditional premises, ie: front facing and presentational," says Caskey. "The audience is going to see a very distinct group of works but there are commonalities that hold the show together: hot dancing, the questioning of identity, and these are 100 percent local companies. This show will be quite the ride."
Cormier echoes the admiration: "I've always been a huge proponent of his programming. They bring stuff here that we should never be allowed to see in a 200-person theatre. To be presented by Live Art is the be all and end all. I'm very appreciative."
Cormier plans to present a contemporary piece out of the box from the fast and fun pieces they normally perform, a remount of 2011's Sinner Man ("It's a quiet, cool piece," she says), and Fly Guy. "It's probably my favourite piece to date, high-impact, naughty, vulgar, really fun." The music was developed by Cormier and longtime friend DJ Double A. "I named the piece for him. He's had such a successful career but he's really unapologetic. The piece is feisty and unapologetic, just like him."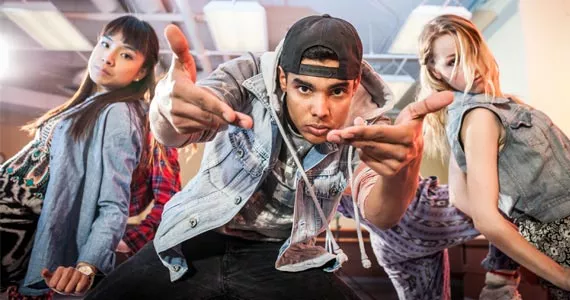 Her efforts haven't gone unnoticed. The Woods had Tourism Nova Scotia commission a piece to represent local culture at this year's Tourism Summit; the group opened We Day Halifax performing a piece to accompany a speech by Martin Luther King III; performed during Halifax Pride Week, SandJam and the Courage Awards.
It's good to see such hard work pay off. By day, Cormier is a project manager at MHPM Project Managers Inc, a job she's held for the past eight years, straight from her engineering program at Dal. Her work is demanding, but this is her artistic expression, and part of her success is due to her high standards.
"I'm passionate and severe. I believe in discipline, I believe in repetition and practice." Cormier says. "I have an undying love for my dancers---it's not a battle because they know it comes from a place of pure love, I tell them I love them every day. I call them my kids, they are my kids and my best friends." She pauses. "People think I can be intimidating. I'm dry, I'm serious, I swear a bit. But I can only be as good as the energy I'm getting back. After teaching for 13 years, I'm confident the way I do it works."
---
Live Art Dance presents The Woods, Mocean Dance, Rhonda Baker
April 24-28 at 8pm, $30/$25/$20
Sir James Dunn Theatre, Dalhousie Arts Centre