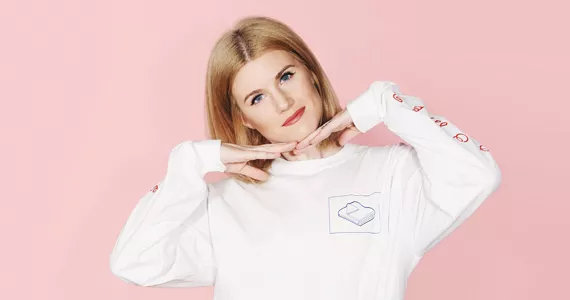 For the last few years, Toronto DJ and producer Internet Daughter (AKA Sophia Switzer) has been making music ranging from techno-house to industrial and trap-influenced hip-hop, made possible (in part) by the unprecedented online access to music any good child of the web enjoys nowadays. So you can get to know her better before her Thursday night show at The Seahorse, she's giving up the goods on her most important bookmarks.
SOUNDCLOUD
"This one may be pretty obvious but it's great for discovering new music that is both commercial and self-released. I use a lot of gems I find from bedroom producers in my sets."
TWITTER
"I could probably not even use any other site because I follow all my favourite sites on Twitter anyway to get updates in real time. Also, memes. I find so many funny things on Twitter. Also a great way to connect with other artists in the music community, as well as fans."
INSTAGRAM
Not just the app, but the big-picture version on the website, too. "I really love looking at photography. There's obviously a lot of dumb things on Instagram but there's also so much amazing photography, and people forget that," she says. "I also like seeing what my favourite musicians and artists are up to."
ILLROOTS
"The. Best. Blog. For. Hip Hop."
THE FADER
"Such a dope magazine," says Switzer of the music and fashion site. "I have yet to see a cover shot I didn't like. They're always on top of what's hot without being specific to one genre."
---
Home Bass presents: Internet Daughter w/P-80, Giordani, Kyle, Nick Hood
Thursday, March 3, 10pm, The Seahorse (2037 Gottingen Street), $7 before midnight/$9 after midnight