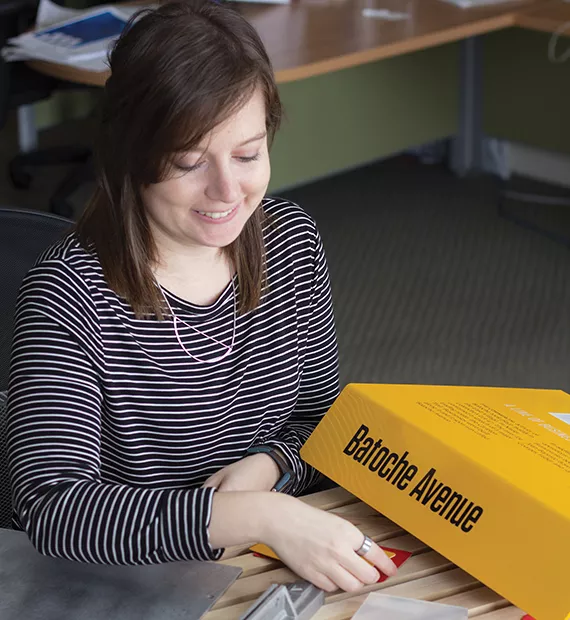 Natalia Ultremari
I'm a graphic designer at Form:Media.
---
For Natalia Ultremari, NSCAD University's Interdisciplinary Design program acted as a magnet, drawing her from São Paulo, Brazil to Halifax, Nova Scotia. The day after her graduation ceremony in May 2015, she began putting her Bachelor of Design degree to use as a graphic designer at Form:Media, an experiential design firm specializing in the built environment.
1 (see photo)
As part of the team at the Dartmouth-based Form:Media, she works with other professionals—architects, planners, engineers and landscape architects—on projects including wayfinding, signage, interpretative panels for parks and museums, and branding.
2
Ultremari's portfolio stood out for its combination of graphic design and illustration when Form:Media was hiring. "She's doing stellar work. She has an ability to integrate her work with the other disciplines," says Form:Media Vice-President John deWolf, who graduated from NSCAD with a Bachelor of Design degree in 1992.
3
Studying Interdisciplinary Design at NSCAD prepares students to problem solve in groups, learning from classmates as well as from their professors. NSCAD "gave me the foundation to be curious, open-minded and to keep learning," Ultremari says. "It's such a welcoming, creative place to be."