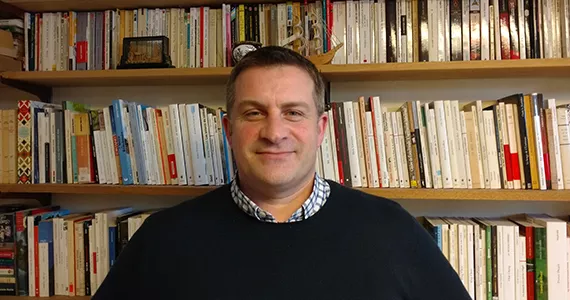 Jean-Jacques Defert
"Intercultural competence is all about better knowing oneself," says the Assistant Professor.
---
Canada has long been among the world's most linguistically and culturally diverse nations. Today, as more and more newcomers to Canada bypass traditional immigrant gateways and make their way to smaller and mid-sized cities, from coast to coast, intercultural competence is becoming an increasingly vital life and career skill for all Canadians.
"In an increasingly diverse city, province and nation, the challenge we are facing is 'How do we move from being diverse to being inclusive?' Intercultural competence and cultural intelligence are critical in forming healthy and productive relationships with members of our communities, colleagues, customers and clients," says Jean-Jacques Defert, Assistant Professor in Saint Mary's University's Department of Modern Languages & Classics, which offers the program.
Intercultural Studies is a new four-year degree at SMU, requiring students to develop fluency—linguistic and cultural—in cultures other than their own. This program is unique in Canada because a major part of it is a language component that plays into and is necessary for cultural understanding. Students will study two languages beyond their mother tongue, and learn about customs and particulars of the respective cultures.
The degree is interdisciplinary, requiring students to take courses in other relevant fields of study—anthropology, sociology, psychology, political science, religious, Indigenous and gender studies, among others. An important part of the program is hands-on working with and experiencing different cultures. In the program's fourth year, classroom learning gives way to experiential learning, as students volunteer with relevant community organizations in Halifax or abroad.
"Intercultural competence is all about better knowing oneself, understanding what constitutes us as cultural beings and becoming aware of our own preconceptions so as to adapt successfully to culturally diverse environments and interact effectively and meaningfully with individuals from all walks of life," says Defert. "Graduates with an Intercultural Studies major will be better equipped to work in contemporary multilingual workplaces, and better able to participate in a changing society."