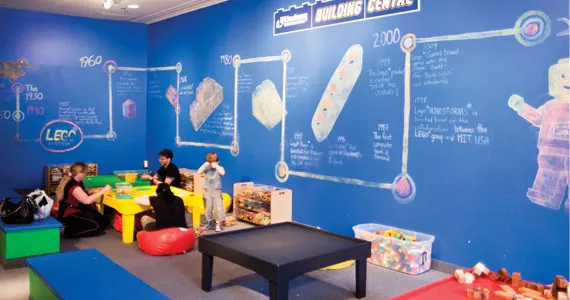 In Halifax, it's a well-known fact the forecast is more likely to read "with a chance of showers" than any other type of weather. But there's no reason a little rain should ruin anyone's summer fun. With a raincoat, rubber boots and a sense of adventure, rainy days can actually be the best days.
Here's a collection of things to do when those storm clouds start rolling in.
Check out the recently reno-ed Clay Cafe (6413 Quinpool Road, 429-2994) for some artsy-craftsy fun. With a selection of pottery to paint, all you have to do is pick your colours, grab a stencil and start decorating your new mug, bowl, figurine or other clay object. A great chance to be creative without too much effort, and make a painted creation (even if it ends up looking more abstract than you wanted, as in a 10-year-old could have done a better job).
If you're feeling restless and want to stretch it out, Bikram Yoga (1567 Grafton Street, 444-7660) is the perfect place to warm up and work on your fitness. The heaters are cranked high to warm muscles for further stretching and, as an added bonus, to stay warm on a cold rainy day. A great way to save on your power bill, this class will have you toasty in no time. If yoga isn't your style, head around the corner and try Cyclone Cycling (2-5187 Salter Street, 405-7433) to simulate your usual outdoor ride without having to worry about the wind gusts and contemplating how silly it would look to cycle with goggles on.
If you want an exercise for your mind, stop in at Bookmark (5686 Spring Garden Road, 423-0419) and take your time perusing its selection. With so many shelves of greats, it'll take a while to decide which book should be next on the summer reading list. After you find a new bestseller to add to your library, run quickly to Steve-O-Reno's Cappuccino (1536 Brunswick Street, 429-3034) for a mug of something warm. Cue getting lost in the book with the rain pattering against the window beside you, poetically. End scene.
Take the trek to the shelter that is the Seaport Farmers' Market (1209 Marginal Road, 429-6256) for a stroll indoors, checking out fresh produce, crafts, coffee and food without carrying an umbrella. With so many stands, it's easy to get lost in here for hours and ditch those rainy day blues.
Another place to explore when the weather looks dismal is the Discovery Centre (1593 Barrington Street, 492-4422), for exhibits, workshops and movies. It's the perfect place to see the world with your mind while the weather prevents you from exploring with your feet. More of an art enthusiast than a science nerd? While away the hours at the Art Gallery of Nova Scotia's (1723 Hollis Street, 424-5280) latest exhibit to remain dry and cultured (or see page 60 for some other great art).