Last week's news of NSCAD student Tyler Mumford's photos of bouncers at the Halifax Alehouse (look for a news story tomorrow) has drawn a lot of online discussion about public space and privacy. But if this was, as what is being suggested by Mumford's schematic illustration on a Facebook page, intentionally meant to provoke and video a bouncer's aggression in order to capture a photo, it would be helpful if there was some sort of explanation as to his artistic intentions (Mumford is no longer speaking to media, and neither is NSCAD). Radical art interventions that pull activity out of galleries and onto the streets have a long, prominent history of kicking the establishment where it counts. Sometimes we do need waking up. Our systems need a check.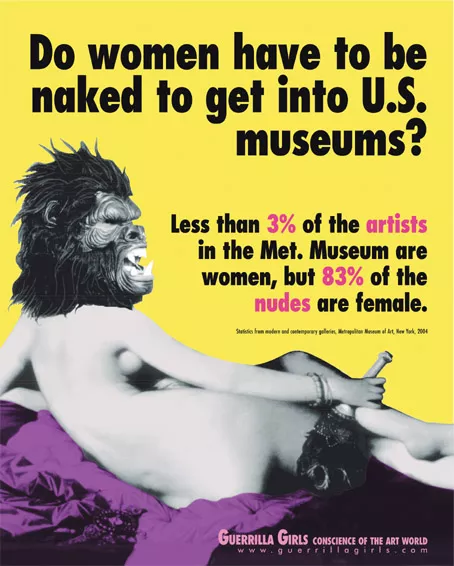 The Guerrilla Girls postered the hell out of New York, pointing out misogyny in public art institutions. In 2006, Banksy replaced hundreds of copies of Paris Hilton's debut CD with his own work.
Closer to home, in 1994, NSCAD artist Lucy Pullen, reinterpreting a 1960s conceptual work, planted 50 packages of homemade sugar cookies in Sobeys, where almost half were sold, until the police and health authorities were notified. And I wish I was here for this one: early one morning in 1997 Sandy Plotnikoff and Pullen dropped 2,500 Superballs off a downtown Halifax parking garage. Dangerous, sure, but can you imagine how glorious that would be?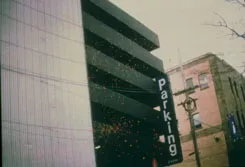 Photo by M Donavan
Lucy Pullen and Sandy Plotnikoff, 2500 Superballs
But Pullen and Plotnikoff articulated their purpose. It might not always be clear or easy to understand, but all these artists had motivations beyond pissing someone off. Yes, there have been some plain stupid ideas like OCAD student Thorarinn Jonsson's bomb hoax which closed down the Royal Ontario Museum during a high-profile AIDS fundraiser in 2007, and maybe this bouncer photo stunt should be slotted in that category too. But it's still no excuse for assault, or the some of the violent comments posted on Facebook demanding that Mumford and his accomplice be tried/beaten/banned/expelled. We need artists with courage who are willing to step out and mix it up, just a little bit.