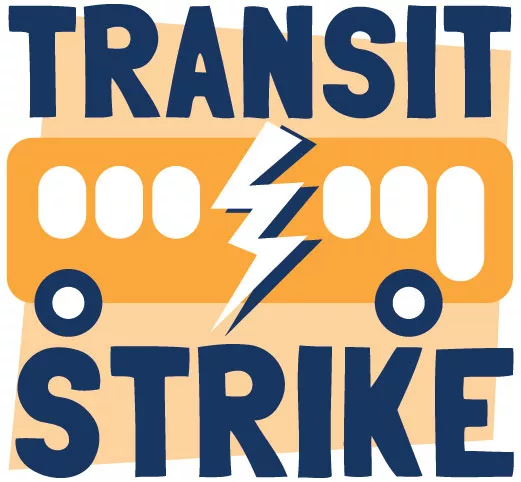 Bus driver overtime is at the heart of the current transit strike---the city says it needs to change the way scheduling has been done for over a hundred years in order to address overtime concerns. The union says the schedule changes are a deal breaker.
I want to drill down into the overtime issue, but first an aside about how each side of the dispute is getting its message out.
Understand that the city has a communications department. Last year the city had 39 PR professionals, both in the communications department, and working for fire, police and transit; I expect that number has increased since. The communications department manager is Shaune MacKinlay, a former newspaper reporter.
Due to the nature of our respective jobs, MacKinlay and I are often at loggerheads, but I quite like her, actually. She's doing her job, and me pointing out the disparity in access to PR people between the union and the city isn't necessarily a criticism of the city's PR people---it's just a fact.
Besides having access to full-time, well-paid, professional PR people, the city also has an essentially unlimited advertising budget, and has been taking out full-page ads in newspapers not called "The Coast" to put out their side of the story.
(Pointedly, despite having a PR operation bigger than all news rooms in this city, the communications department has been unable to provide me simple budget information about a bus operation I'm told has gone absurdly awry in financial terms. Instead, Metro Transit spokesperson Lori Patterson has said I'll need to file a formal Freedom of Information request; by now, readers understand the drill: wait 30 days, be told they've applied the automatic 30 day extension, after which they'll claim "third party" objections... and who knows when we'll get this basic budget information, numbers that sensibly should've been live on the city's website for years.)
On the union side, the PR consists of, well, a bunch of bus drivers. Good, hard-working people, and they know the bus business better than any of the flacks pulling in the big bucks at city hall, but they're not trained or practiced to speak or write publicly, they don't have graphic artists, sound engineers and video crews at their beck and call, and they don't have an unlimited taxpayer-backed chequebook.
To be fair, the union does get advice and assistance from the national union reps, and from other unions locally, but the PR deck is clearly stacked against them. Keep that in mind when you hear the dueling talking points.
[jump] The city's biggest PR coup is to conflate the scheduling and overtime issues. Don't misunderstand me: they are related, but not in the way the city is suggesting; that is, the scheuling system is not, in and by itself, the reason for excessive overtime.
Let's back up and understand scheduling a bit. In a nutshell, it works like this: there are X number of shifts that need to be scheduled, and so management has to assign drivers to those shifts. We've reduced the argument locally down to two options (I think there are probably myriad ways to go about this, but I'll leave that for another day...): the existing "cafeteria" system, which the union likes, or the proposed "rostering" system that the city wants to impose on drivers.
The cafeteria system allows drivers, based on seniority, to pick the available shifts they want to work. The rostering system would impose an unchangeable set of shifts, which the drivers could then pick from, based on seniority. This is a difficult change to explain, but he city, frankly, is misrepresenting the issue. Here's what the city says on its website:
ATU Local 508's position is that they wish to maintain a "cafeteria style" pick system, meaning Operators would continue to choose each shift they will work during each week of the three month cycle.
An astute driver emailed me Friday with this analysis of the city's position:
This is misleading, the way it works is this, according to seniority of course, we select our days off, pending availability, once that is done, we then look at the shifts available and knowing whether we want or need to work split days/split evenings or nite work, we choose the shifts that are open or available to pick. For example, if I want and are able to get Monday and Tuesday off, I would do so, then I look to see what is available for work on Wednesday, Thursday, Friday, Saturday and Sunday. Once I find those days of work that I would like to do for three months then my name is penned in that slot, securing it for me. DONE, finished complete, my three months is now set.

What the halifax.ca site implies is that we pick each week of work for three months; we don't. We pick A week and it's FOR three months. For example I work the same shift Monday through Friday, split days starting at 6:12am, a three hour break from 9:30am till 12:30pm, back to the garage and pick up my second piece and finish at Mumford at 5:40pm. There are drivers that prefer doing different work on Monday from what they do on Tuesday and so on. Again, once you pick FIVE days of work it's for the entire three months.

Metro Transit puts together ALL shifts, we have a list of shifts that we chose from. We pick shifts based on what is important to us, night work, day work, certain days off, split, etc….WE DO NOT GET TO DICTATE WHAT WE WANT TO WORK.

For example, there is a shift out there called ECS---it's either the very first shift to go out or the very last one to return. This USED to be a straight through piece of work, NOW it is a split shift. When the union asked why it is now a split shift, Metro Transit stated it's "THE COMPUTER" that did it.
The basic issue is Metro Transit has got to fill the shifts. It can do that via cafeteria or via rostering scheduling, but it gets the same result either way: about 275 drivers covering about 275 shifts. There are better and worse ways of going about that, depending on whether management wants to give the drivers more or less control over the scheduling process, but in the end there is the same result: about 275 drivers covering about 275 shifts.
Here's where the overtime comes in.
First, a minor component of overtime is simply dictated by the needs of the system: the actual schedule of a bus route doesn't conform to an eight-hour work day. So, some of the routes, as designed by management, will run 15 minutes longer than eight hours, or an hour longer, or whatever. (Or, longer than the 10-hour shifts that make up a four-day 40-hour week.) That is overtime for drivers built right into the system. It wouldn't matter if drivers picked their own shifts cafeteria style, or if they had to choose among the rostering options---the overtime would exist regardless.
But then there's a second source of overtime, which is far more substantial.
Once Metro Transit has its regularly scheduled shifts covered by full-time bus drivers, there are a bunch of extra circumstances: drivers go on vacation, they get sick, buses break down and there's need for a new driver to bring a replacement bus out, there are special events like the Canada Games or fantastically money-losing concerts where the city puts unscheduled buses on the road, there are new routes added... like that.
To take care of all these additional needs there is a "spare-board." Up to August 2010, the spare-board consisted of 120 drivers. They came into the Burnside transit garage on assigned shifts and waited around, and when one of these circumstance arose, off they went.
To some degree, the extra needs that might arise are unpredictable, and so these spare-board drivers might end up working 30 hours a week, or 40, or 60. They're guaranteed pay at 40 hours a week.
For some drivers, the opportunity for lots of overtime is a plus, and worth the uncertainty of being on the spare-board, but other drivers prefer the stability of a set schedule, which might have significant overtime built into it in any event.
As you can see, the cafeteria-style scheduling system is not part of the overtime problem. It's a distraction, a red herring used to bash drivers with inane arguments like "I don't get to pick my schedule, why should they?" and so forth.
So, why did overtime explode last year?
As I've reported, former fiance director Jim Cooke explained it this way:
Metro Transit Services - The deficit is primarily due to increased overtime costs ($1m) related to vacancies, holiday service, sick leave and special events; plus higher than budgeted fuel costs; costs related to Community Transit expansion and actual debt charges being hire than budget.
A year before, previous finance director Cathie O'Toole didn't even mention overtime as a contributing factor for Metro Transit's deficit, so last Monday I asked the city's communications department if they could break down Cooke's $1 million for me---how much was related to vacancies, to holiday service, to sick leave and to special events? (The last, I think, will be mostly the Canada Games.) But the 39 communications people working for the city are evidently too busy to track that down for me, and so here it's been a week and I still don't know.
Here's how the union explains it: the explosion in overtime is due mostly to the opening of the Ragged Lake bus garage.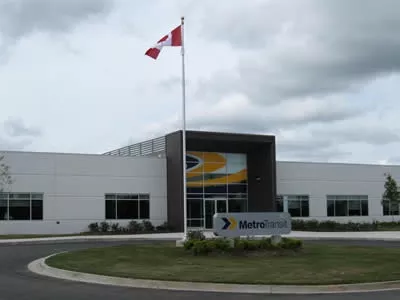 The Ragged Lake garage opened in August of 2010, and at the time management came to the union and asked for the creation of a vacation spare-board---that is, a spare-board used exclusively to cover shift drivers' vacation time. It entirely makes sense that management would want this: because vacations are scheduled ahead of time, they are predictable, and therefore having a group of people specifically scheduled to cover them is a one-to-one replacement. There's no need for drivers sitting around the garage doing nothing, and if scheduled correctly, no need for lots of overtime (albeit the overtime built into route scheduling would still exist).
The union accepted the proposal, and the vacation spare-board was created, with about 35 drivers in it.
But that sensible bit of management was coupled with a bizarre insistence that the other spare-board---the non-vacation spare-board--- be split in two, between the new Ragged Lake garage and the older Burnside garage. So now, there's a spare-board of about 35 drivers attached to the Burnside garage, and a spare-board of about 35 drivers attached to the Ragged Lake garage. But spare-board drivers must pick one or the other garage to work at, and can not switch between the two.
The union tells me there are lots of times when, say, the Ragged Lake garage has no need for spare-board drivers---all the buses assigned to that garage are running on schedule, there are no breakdowns, all the shift drivers are healthy and at work, there are no concerts that need extra service. And so, there are spare-board drivers sitting around the Ragged Lake garage doing nothing. But at the same time, over at the Burnside garage, the spare-board is maxxed out---buses are breaking down, there's a case of the flu running through the shift drivers, there are additional buses needed for whatever reason. So, all the Burnside spare-board drivers are busy at work, but there's still lots of extra work that needs doing.
The logical thing in this situation would be to assign the Ragged Lake spare-board drivers---the ones sitting around twiddling their thumbs--to do the work that needs doing in Burnside. But, no.
The union tells me that management has decreed that each garage is a separate financial entity, and never the twain should meet. Ragged Lake spare-board drivers can't be used at Burnside, or vice-versa, because that would violate the supreme dictate of bookkeepers' ledgers.
Because in the above example the Burnside garage can't make use of idle Ragged Lake spare-board drivers, the managers at the Burnside garage have to ask Burnside spare-board drivers, and the shift drivers assigned to the Burnside garage, to cover the extra work with overtime. And the opposite situation holds as well: when Burnside spare-board drivers are idle, but there's too much work in Ragged Lake to handle with Ragged Lake spare-board drivers, rather than call in the idle Burnside drivers, Ragged Lake-assigned drivers are used, with overtime pay.
This, and only this, is why overtime has exploded, says the union.
This is obviously management incompetence. And the management incompetence extends much further.
I'll drill down into some other examples in future posts.