A couple weeks ago on a sunny Saturday afternoon, neighbours ranging from babies to seniors painted a 20-metre-long mural on the asphalt of a residential street. Meanwhile others played games, danced in front of a small stage with live music, BBQ'd, gave away lemonade and chatted with neighbours who were strangers minutes before.
This is what I love about Halifax. This is why when I came to Halifax for a vacation a few years ago and couldn't leave. It's easy to connect with your neighbours, there's a certain openness to the people and I've never been invited to so many potlucks and impromptu gatherings.
The mural-painting and street party I'm referring to happened in Halifax's west end, on Chebucto Lane. My partner Sophia Horwitz and I have been living in this neighbourhood for just over a year and decided that we wanted to hear the neighbours' ideas about how they would improve life for our community.
The project and the mural design were the result of a community engagement known as Placemaking, which is the citizen-led transformation of a street into a unique community gathering point. The process included creative workshops, neighbourhood history presentations, school programs and neighbourhood walks and social events---all designed to bring people into a conversation about where they lived and what they wanted to see happen in their neighbourhood.
Starting with a neighbourhood walk in February, people in the community were talking about Chebucto Lane as the center of the neighbourhood--- the connector between the schools and churches on one end and the amenities of Quinpool Road on the other. In between are townhouses full of youth, artists, punks, longtime homeowners and housing co-ops that have been there 35-plus years. Meanwhile, investors are buying cheap and then selling houses for over half a million dollars.
Some of the things we heard included that seniors need help to keep up their houses, families and youth want garden spaces and people want the streets to feel safe. There were lots of other ideas.
People wanted to name the neighbourhood, create tool and book sharing libraries, public art, archways and entrances, a neighbourhood band, film screenings, backyard tours---some of those ideas are now happening.
We also heard about the drawbacks: young people feel victimized and blamed for graffiti and noise, there was a shooting on the lane, too much noise, neighbours have arguments over mundane annoyances---it all came out, the usual and the unusual. But along with those drawbacks came the realization that this was their neighbourhood and that it was up to them to make it better.
The painting was a way of taking control, of changing perceptions of the neighbourhood. The mural has become a stopping place where people to bump into each other and connect as neighbours. Every time we walk by the mural it reminds us of how we can make change together.
These types of community engagement processes are happening around the world. One of the first Placemaking projects in Halifax occurred in 2012, when a mural was designed and painted at the intersection of Black Street and Northwood Streets by the neighbourhood residents.
After completion of that mural, residents of the Northwood Manor Seniors' Home said they now feel safe to go for walks through their neighbourhood. If they are tired or feel unsafe they now feel comfortable knocking on a neighbour's door. And yes, the traffic also slowed down significantly.
Making our cities livable, safe, beautiful and sustainable is the goal of a recently held conference in Detroit. Over 300 North and South American practitioners of Placemaking gathered to talk about best practices. It gave me reason to believe that this was not just about Halifax but about how change can occur wherever we are willing to explore real community engagement. Let's not wait for Halifax to get such a dire state as Detroit before we celebrate what gifts and resources our communities have to offer.
As I write this, another Placemaking project is kicking off in Dartmouth. HRM has now established a Placemaking program where communities can apply to paint an intersection in their neighbourhood. Also, the 4Cs Foundation, a private community arts foundation in HRM, has been an integral partner in these kinds of projects and is interested in doing more. Everyone has the right to live in a great place. How can you contribute to make your neighbourhood great?
---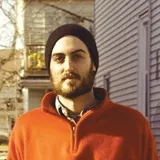 Greg Woolner is a musician, cook and entrepreneur. He loves to gather people around music, food, community initiatives and washer toss.Check out the Placemaking blog at placemakinghalifax.wordpress.com
Send your essay ideas for consideration to voice@thecoast.ca