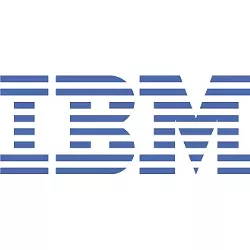 The eight-year agreement giving provincial payroll rebates to IBM started on November 1, 2012, a week before premier Darrell Dexter made the deal public. The Coast acquired that agreement through Freedom of Information legislation.
But citing provisions in the legislation that protects "information that would reveal the substance of deliberations of the Executive Council or any of its committees," the copy of the agreement given to The Coast is highly redacted. For instance, an entire introductory paragraph is omitted. (See the document here)
Still, we have learned new details. In order to earn any payroll rebates for the first year of the agreement, IBM must have its new office up and running by October 31, 2013. The total amount that could be rebated to the company is $14,240,000, representing eight percent of the salaries and benefits for the qualifying employees. And the only employees who will qualify are those hired from out of province, or those who have graduated from a Nova Scotian university within the previous year. In order to qualify for the rebates, IBM must pay those employees at least $50,000 annually.
The rebates will not apply to any of the 76 provincial SAP workers who accept job offers at IBM. Seventy-three of those employees had until last Thursday to accept or reject the jobs, but three were on maternity or other leave and were given until December 21 to make the decision, says Finance Department spokesperson Michelle Lucas. Until then, the department will not say how many took the offer. Under union rules, those who do not jump to IBM will have rights to maintain jobs with the province, and so will possibly bump government employees with less seniority out of their jobs.
And IBM is "still working through location details," for its Halifax office, IBM spokesperson Carrie Bendzsa tells The Coast.