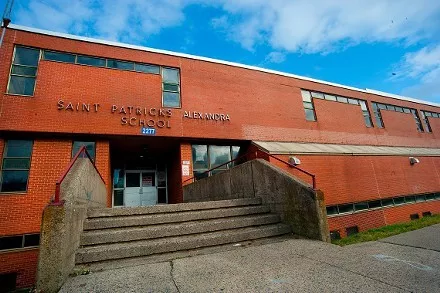 Jono Developments will pay HRM $3.6 million for the former St. Patrick's-Alexandra elementary school.

Regional Council voted 14-2 in approval of a settlement agreement between the municipality and the developer during an in-camera meeting Tuesday night. Only peninsula councillors Waye Mason and Jennifer Watts voted against the sale.
Some of that money may end up going towards renovating and enhancing the nearby Halifax North Memorial Public Library. Council asked for a staff report exploring that option at the same meeting.
Closed in 2009, St. Pat's-Alexandra was declared surplus in 2011 and put up for sale through a Request For Proposals. HRM agreed to sell the property to the recommended buyer—Joe Metlege's Jono—but that decision was reversed after a number of north end organizations rightly pointed out the sale was against council's own policies to first offer surplus property to community groups.

After years of negotiations, legal threats and little progress, city staff say Tuesday's sale "concludes legal proceedings" between Jono and HRM.


The final sale price of $3.6 million is adjusted from Jono's original $3 million offer in 2011, accounting for the property's increased assessment.
Here's the declassified in camera report: