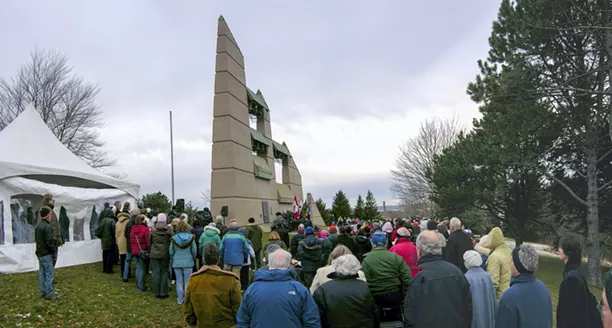 If a hurricane passes over a deserted island, says Jacob Remes, no one calls it a disaster. According to the historian, a disaster is defined by people—how society responds or doesn't respond to its impact. In his book,
Disaster Citizenship: Survivors, Solidarity and Power in the Progressive Era
, Remes examines those issues through the aftermath of the Halifax Explosion. The professor at
New York University's Gallatin School
recently spoke with The Coast about racial and class divisions in those relief efforts, and the compelling way Halifax keeps its historic tragedy alive. His answers have been edited for style, clarity and length.
———
The Coast: What would residents of Halifax be surprised to learn about the relief efforts after the Explosion?
Jacob Remes: One is how the Halifax Explosion was a working-class event. People experienced [the disaster] differently depending on their class; both because their class determined where they were and also because their class determined what resources they had to respond to it. If you were rich and you had friends in the south end who had big houses, you had access to different resources than if you were working-class and had to go sleep in a public shelter.
In terms of the relief efforts, there were very explicit ways in which it was classed. The relief [commission] said at the very beginning, "Our job is to try as much as possible to restore people to where they were before." The best example of this is the Massachusetts money. That went mostly to furniture. People who were determined to have less-nice furniture before the Explosion got used furniture as their replacement and people who were determined, because they were richer, to have had nicer furniture were given nicer furniture. This went in lots of directions. It's not giving people things to make them better; it's to restore them to where they were before. So it replicated the class divisions that existed before the Explosion.
One of those divisions is the Mi'kmaw settlement of Turtle Grove, which is known mostly in the settler narrative for being "wiped out" by the Explosion. But in your research on the area, you say that for years white landowners were trying to force the Mi'kmaq out?
That community was physically wiped out—the built environment was destroyed—but a majority of its inhabitants survived. So it became a really useful thing for the white settler, the supposed owner of the land—and this was disputed—a guy named Farrell. After the Explosion, he wrote a letter to the Department of Indian Affairs saying "It's too bad they were killed, but now at least they're gone from my land." That becomes then exactly what is presented to the public: that this was the end of the native presence in the Halifax-Dartmouth area. When in fact, the survivors could have re-established their settlement and were just not permitted to because the Explosion was a convenient moment.
Given all the hoopla about the centenary, what your thoughts on commemorating a historical disaster?
[In my book] I write about Halifax and I write about a fire in Salem, Massachusetts a few years earlier that was smaller. About 18,000 were made jobless or homeless. A little bit smaller, but big in the context of Salem. Halifax has always memorialized its disaster. You can't go to Halifax as a tourist and not know about the Explosion. The opposite is true of Salem. In Salem, there is no public commemoration. There is no discussion. There is no anything. Salem wants to have other sorts of historical tourism. Early republican stuff, and also the witches.
Halifax maintains this commemoration all the time in a way that I find very compelling. I think remembering this big event, remembering this disaster is a way of keeping a connection to a historical past that's not about romanticizing the ship stuff. It's not what other parts of Nova Scotia do; romanticizing Scotland and tartans. To my mind as a historian, it's a lot more real. It's a way of saying this city has a history that can be read still on the built environment. I mean, it changed the literal shape of the city, if you think of the Hydrostone. I like that a lot.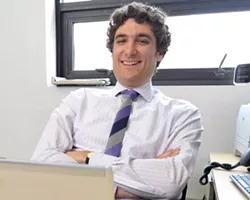 What role do artistic interpretations end up playing in how we understand disasters? Most of Canada knows about the Explosion because of that Heritage Minute, for example.
I think it's valuable. That's how we know a lot of what we know about the past. That's how individuals know a lot. We read historical fiction. We watch movies. But they're not necessarily a very good way of learning what actually happened. Historical fiction or artistic representations are documents of the period they're created in. The way that that can create historical empathy, and spur historical imagination, I'm not against that. I just wouldn't want people to think that was actually a way of accessing what really happened in the past. In the future, it'll be a way of accessing what Haligonians were thinking about in 2017.
So the centenary is more about where Halifax is in 2017 than where it was in 1917?
Yeah, I think that's probably always true. We can see that in the way the bells that are now in the memorial in Needham Park were originally in what's now the United Memorial Church. When they were given,
they were given by Barbara Orr
, this woman who had lost basically her entire family. They were a memorial to fellow parishioners who had died in the Explosion. That was their explicit meaning. Then the church steeple had structural problems. They took the bells out and they ended up getting installed at the citywide memorial. Then these same bells had this new meaning of being a citywide commemoration, rather than specific to this family or to this church. That's kind of a neat thing, that these bells could expand their memorial purpose. Nowadays, the city that people are talking about is a different city than 100 years ago, and so the memorialization we would expect to be different. I'm glad that we're talking about Indigenous people and African-descended people, not just the Anglo-Irish dominant group people talked about 50 years ago.
What's the biggest lesson that wasn't learned from the Explosion and its aftermath?
How much work getting aid is. People who were in the rich areas of the north end who needed this aid, the hoops people had to jump through. The forms, the investigations, the dealing with the bureaucracy was itself a form of work. I think that if we think about that labour—the labour of getting government benefits—as a type of labour, that really changes the way we see what government aid is. It's not just charity being given by the largesse of fellow taxpayers. It is something that people are balancing as part of their broader family economies in addition to other forms of work.
One of the things that really surprised me in my research was that there was a system of paying people, families, for the housework injured women were no longer doing. If a woman had been injured and could no longer cook or clean house, there was this understanding that somebody had to do that work. What it amounted to was a kind of wages-for-housework system. The labour that women did in the house, that financial value was previously unacknowledged, [and it] became acknowledged by the relief commission. I'd like to remember that better, and think about what that means: how to make the economic value of reproductive and domestic labour visible all the time, but perhaps and particularly in disaster.