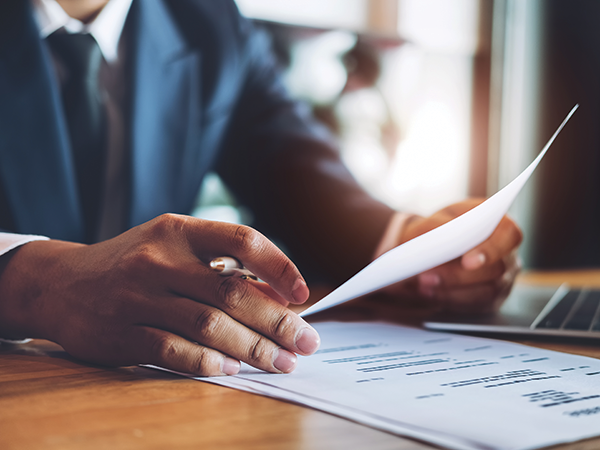 Resumes have to strike a fine balance. Too much fluff, and employers will see right through you; not enough fluff, and your resume gets lost in the crowd. We've got five tips to help you figure out just what to include (and what to leave out) so that your resume helps you stand out for internships and future employers.
1. Skip the funky font
The very first mistake that resume-makers make is using extravagant fonts and added colours. Your work should speak for itself, without needing any party tricks to present itself. (Trust us, type gimmicks often look tacky and not as elegant as you think.) This also includes font that is too small or illegible. If an employer can't read it, they won't.
2. Social media is not the enemy
Universities and employers are definitely looking at your social media presence, whether you attach the links to your resume or not. We'll recommend you flush the high school pictures away and keep public sites professional. Social media is not the enemy here, it can benefit you in the long run. These sites are what help you stand out and fill in the blanks for employers who have narrowed the job hunt down to you and a few others.
3. Have multiple resumes
Sure, maybe you're excited about that job you had five years ago, but if it's not relevant to this current position – cut it! To keep yourself both flexible and focused, having multiple resumes is key. Have one for internships that mentions any volunteer work you've done, and highlight your awards in math competitions if you're trying to enter the accounting world. A resume that tells a coherent story relevant to the position you're applying for will keep you from entering the slush pile.
4. Length matters
We're talking resume length here! In life it's great to collect lots of experience, but not all of it belongs on your resume. Anything longer than two pages is too long, and a one-page resume is ideal. Cut down on the descriptions, as employers can always google the establishment if they want extra info. And remember that newer is always better. Cut the old jobs and focus on the last two-to-five years.
5. Be yourself
Anyone can find a template and fill it out, but a resume with little gems about yourself really helps you shine. Just don't forget about that fine balance — a little can go a long way here. Specify how you made a difference at your last job, rather than including a standard job description, and highlight objectives that only you could achieve. Soon you'll be on your way to your dream job.