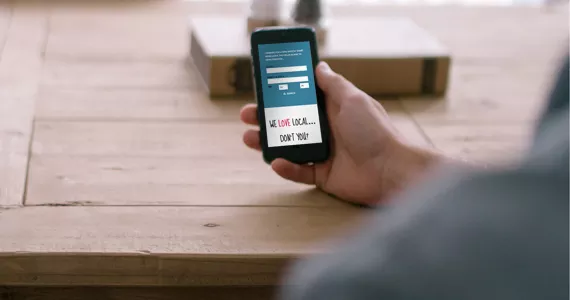 This advice was unscientifically gathered from men and women ranging from 21 to 49 years old. Some were looking for quick hookups, others a relationship, some both. Whether you want to clean up your profile or give online dating a try, these pointers can help you better navigate today's virtual meat markets.
The Bad Profile Picture
Whether you're opting for a conservative headshot or posting swimsuit photos, make sure your photos are right-side-up. Just like poor grammar and typos, upside-down photos send a message. "It isn't hard to figure out how to turn a photo and it shows either laziness or low intelligence," says Richard, 49. Other common grievances include Instagram filters, photos taken at angles that purposely hide the face or body and photos obviously taken in a bathroom—especially selfies. "Do you really not have anybody else in your life to take a picture of you?" asks Rebecca, 29.
First contact
If you're trying to avoid the generic "hi cutie" or the creepy "DTF?" message, make sure your profile gives people something to work with; list some interests or experiences you've had. Even Tinder users complained that the site's tiny profiles meant they didn't have anything to talk about before or after their hookup. What you shouldn't write in a first message, says Vivien, 21, are things like, "Do you have a taste for dick tonight?" or "Do you know how many fat chicks I had to plow through to get to you?"
Nudies
The vote is split on this one. Some people have no problem sending an intimate picture to potential partners for inspection. Others wouldn't send one in a million years, even to a long-term partner. "Not that I am not proud, but because I think it is ridiculous, childish and degrading," says Richard. So if you want to send or receive these pictures, a good rule of thumb is to ask first. Nobody likes to have a stranger's junk sprung on them as soon as they open their inbox.
The Cheesy Username
Remember that your username doesn't just describe you, it will also define the kind of people who click on your profile. "If it is overly sexual, I assume the woman is super-desperate, or it is a fake account," says Matthew, 40. Implying sexual prowess is generally seen as tacky and unappealing. "That's your perception. Shouldn't I be the one to tell you that?" asks Rebecca.