Marie Symonds hates the bus. Growing up, her kids were told to always be careful taking transit. If anything happened, keep calm and call her.
"You never know what's going to happen when you get on the bus when you're Black," she says.
About a year ago, her daughter Carole was taking a bus to go visit her grandmother. The 18-year-old regularly takes Halifax Transit to and from school, always with exact change, but this day was $0.25 short. The driver wouldn't give her a transfer, then he began to complain.
"You people do this all the time."
She stood her ground, like her father, Randy Symonds, taught her. Carole told the driver to call his colleagues who drove routes 61 and 57, which she took every day. A woman behind offered to pay for her but the driver wouldn't let them. He told Carole to get off the bus. He "felt so comfortable" making the demand, she remembers.
Standing in the rain on the side of the road, she started to cry.
Sometimes Carole gets angry. The entire time she knew her father, the Halifax Transit worker was at war with racism in his workplace. He got little help from his union and was dismissed as overly sensitive and paranoid until a decade after his death.
That's when, two weeks ago, a board of inquiry published its decision on a human rights complaint filed 12 years prior by one of Symonds' colleagues against Halifax Transit and city hall.
The decision confirms what Randy Symonds spent years trying to tell people. Racism and discrimination ran rampant through Halifax Transit's Burnside garage. Little was done to correct it.
Carole still holds onto an intergenerational grudge on behalf of her father—even though she knows that's not what he would want.
"I remember him telling me, "You be kind to anybody, no matter what their colour is," she says. "That actually stuns me. Even though people did all that wrong to you, you're still able to go and keep what's pure."
Randolph Evan Symonds—family and friends called him by his middle name—grew up in Hammonds Plains as one of eight kids in a family with strong community ties. His father was a minister. Madeline Symonds Middle School is named in honour of his grandmother.
He first crossed paths with Marie in New Glasgow when she was 19. When she later moved to Halifax for school, they inadvertently ended up living in the same building on separate floors. She was taken with the handsome older man. Two years later, they were married.
The newlyweds both worked at the Dockyard—Randy for the military and Marie at the Stadacona Medical Centre. The years went by and a job came up at the transit garage for a
storesman
. The pay was high and came with good benefits for the couple's growing family.
In the back of her mind, Marie was already worried. She had heard stories over the years. "Don't work for HRM."
But Symonds felt it was perfect for him. He was already trained stores work and had a glowing employment record. He took the job.
Word quickly got around the garage that the new hire was Black. One man, upon learning the workshop had hired its first African Nova Scotian employee, reportedly said: "I guess one is OK." The man's name was Arthur Maddox.
In 2003, Halifax Transit employees told CBC that there was no racism problem until Symonds got there—that he was too sensitive. But the human rights board of inquiry would later identify Maddox as a "bully" who management allowed unchecked in what was supposed to be a professional workplace.
Along with Maddox was a circle of his friends and colleagues who contributed to the toxic atmosphere. Racial slurs about First Nations and Black people were frequent. When someone did a poor job fixing something, they would say the person had "N———d it up."
The atmosphere of a workplace is as much a condition of employment as hours worked and rates of pay. There's a legal duty on employers to use reasonable steps to eradicate even subtle discrimination when it arises—and the offences inside Halifax Transit were blatant. But the struggle for accountability became a bureaucratic nightmare.
Symonds, along with his Indigenous coworker Dave Buckle and Y. Z. (whose identity is protected by a publication ban) all filed complaints about Maddox. They went to the mayor's office, triggering an internal report which concluded that Symonds had been the victim of racism.
All throughout this time, Marie says her husband was carefully documenting every instance of discrimination. The Amalgamated Transit Union wasn't much help, she recalls.
"Evan had to prove
so
much that they were aware of. He had to keep going back and going back."
Things came to a head in the spring of 2001, when Maddox came up to the counter where Symonds worked mimicking "ghetto talk" like he had on other occasions. This time he repeatedly told his Black coworker to "Suck me, boy."
Symonds asked Maddox why he always had to say something ignorant. He said he wanted it to stop.
Maddox grew irritated and told Symonds not to complain to the foreman about racism. He walked away yelling, "Fuck off."
Thirty minutes later, Maddox returned.
During the board of inquiry's hearings, Maddox admitted to threatening Symonds with violence and said he jumped over the counter to attack him. Terrorized, Symonds crawled into a fetal position.
Marie never knew those details until she read the board of inquiry's decision. When she did, she felt sick to her stomach. He had never told her the specifics. The shame, she guesses, was too great.
"They're dehumanizing him as a man," she says. "That's not something you're going to go around and brag about."
Despite the threat to his physical safety, Symonds reported Maddox's comments to his supervisor. According to the board of inquiry, the "truth of this allegation was not admitted by HRM." That same day, Maddox told his
coworkers
at lunch that "Racism should be a law that you can shoot somebody and get away with it."
Four days after threatening Symonds with violence, Maddox was fired.
Less than a year later he was reinstated in his old job with six months of back pay.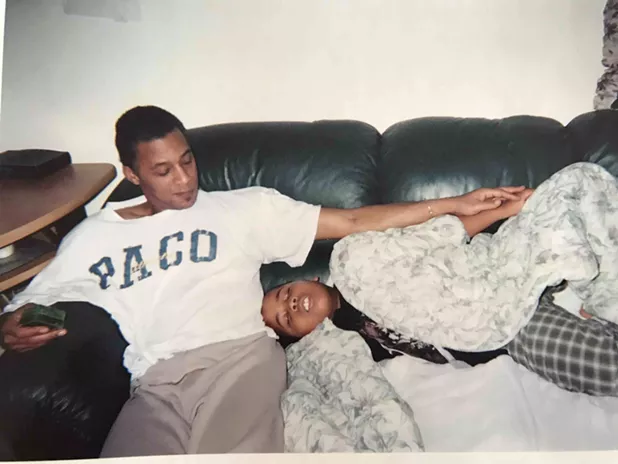 The board of inquiry would conclude it was a lack of progressive discipline combined with his social circle and the union's collective agreement that left Maddox unimpeachable.
While there was a binder of incidents documenting problems with Maddox's behaviour, there was no official record of him being disciplined for racism. His termination was over a physical threat and no investigation was ever carried out into his comments about race. In addition, a "sunset" clause in the ATU's contract meant any complaints or infractions were wiped from an employee's file after 12 months with no reoccurrence.
In a perverse twist, Symonds—the one most victimized by Maddox's actions—ended up being blamed by HRM for his tormentor's reinstatement. Municipal solicitor Mary Ellen Donovan testified it was Symonds' unwillingness to participate in arbitration that forced Halifax to rehire Maddox.
Because of the union clause and HRM's poor disciplinary record, Symonds' claims were the key to upholding Maddox's termination. There was pressure from management who didn't want to risk reinstatement, so a hearing was out of the question. Symonds had turned down arbitration. He seemed "paranoid" about racial issues, according to Donovan. The only option left, as far as the solicitor could see, was proceed to mediation and settle.
"I'd like to know what Black person is not paranoid about racism," says Carole. "I couldn't name you one. It's a reality for us."
Marie has heard this all before. Whenever a Black person questions injustice, they're written off as angry and paranoid, she says. People who have never lived with a lifetime of racism are quick to tell her how she should feel.
"Always they tell us, 'You're too sensitive. That's not how you're supposed to feel.' This
is
how I'm feeling."
During his year outside of Halifax Transit, Maddox worked for a company called Detroit Diesel. His new job meant he still came into the transit garage to pick up parts. Symonds would tell people he felt like he was made to work the shifts when supervisors knew Maddox would be coming.
After he returned to the garage, the board found there was "no safety net in place" to protect the individuals who previously had been Maddox's targets. An operational review of transit services from that year found a negative work environment full of conflict, fear of speaking up, inappropriate discipline and favouritism.
The municipality responded by handing out copies of its workplace rights policy and telling shop employees to attend seminars on respect in the workplace. A code of conduct was developed for the first time. Managers were trained in
progressive
discipline.
During one sensitivity training seminar, several employees objected to films showing racism in the southern United States. Paul LaPierre testified that such history "wasn't applicable" this country.
"Canada has never been that way," he said.
LaPierre and several other workers at the seminar were asked to leave. They then went to a nearby strip club.
In 2003, having exhausted all internal options, Symonds filed a complaint with the Human Rights Commission asking for $100,000 and a public inquiry. Marie says her husband asked others to join him as complainants but no one would.
Under financial pressure, Symonds accepted a settlement offer in 2006, only months before a public tribunal would have brought the details of what he suffered into the light of day. The terms of the settlement were sealed, but no inquiry was launched and the city never apologized.
Unable to return to the place where he had been tormented, Symonds ended up on worker's compensation for stress.
It was approved seven months before his death.
January 15, 2007, was the first night Marie can remember her husband not calling home to say goodnight to the kids.
It was a rainy, icy storm that night, Marie remembers. They were telling people to stay off the roads.
Symonds was coming to the end of Tacoma Drive at around 8:45 pm when Marie says he spun out in the snow and ended up facing the wrong direction. Instead of heading up Gordon Avenue towards Mic Mac Mall, he ended up driving onto the Highway 111 off-ramp.
He drove a kilometre in the wrong direction on a divided highway before colliding head-on with another vehicle. The 21-year-old driver of the second car was taken to the hospital and treated for non-life-threatening injuries. Symonds was pronounced dead at the scene.
Rumours began to spread about suicide. In prior interviews, Symonds had told reporters the stress from his job had brought about suicidal thoughts. He had been taking pills to calm his nerves. His demeanour had changed and he was tired more often.
Marie never believed it. He wouldn't do that to their family. He wouldn't try to take anyone else with him.
"He's not purposefully going to hit somebody," she says. "That wasn't him."
It's impossible to know what was in Randy Symonds heart that night—why he went right instead of left. The fact that there's any question only underscores the suffering he endured at Halifax Transit.
Despite the tragedy, Marie found some solace knowing her husband was finally at peace.
"I remember just thinking, 'He doesn't have to deal with that pain no more.'"
The point is echoed by her teenage daughter.
"I honestly feel with everything he had to face with racism, I'm glad that he got to pass away," Carole says about her father. "I think after all this, he'll be able to rest peacefully."
Marie never heard from HRM or the transit union after the accident. The last time she confronted what happened to her husband was when Y. Z.'s complaint was brought to court.
She went to the human rights hearing. She sat and listened as the lawyers spoke. During a break, Marie went up to Y. Z. and asked if he remembered her. She told him he was using her husband's memory to win a human rights verdict, but only now that Symonds had proven it could work.

"You're climbing on the back of Evan for your case, but you wouldn't go and do it when Evan asked people to sign on," she remembers telling him.
After saying her piece, she moved on. Until the decision on Y. Z.'s complaint appeared two weeks ago in the press.
Marie says she never expected to see the details of what her husband endured written about in her lifetime. It's been difficult to relive, but helpful knowing all that information is finally exposed.
She just doesn't have much faith anything will change—not unless there's a complete overhaul of how HRM manages its workforce. There needs to be an independent inquiry done by someone from outside Nova Scotia, she says.
The city disagrees.
Chief administrative officer Jacques Dubé doesn't believe a public inquiry is warranted.
"We're not considering that and that's not something we would believe appropriate under the circumstances," he told The Coast last week, adding that the problems inside HRM are not systemic.
City hall instead blames the individual. At one point, HRM tried to have Maddox named as a respondent in the human rights complaint, thereby offloading some of the financial consequences to the man who made the comments rather than the city who continued to employ him.
Maddox's reinstatement was initially blamed on Symonds not wanting to arbitrate. Now that he's been fired for the second time, Dubé has blamed the union's contract for not allowing an earlier termination.
Halifax has gone to great lengths to avoid shouldering the blame, while still acknowledging—even apologizing—for the racism its employees endure. There have now been half a dozen high-profile cases of sexism and racism documented inside various HRM workforces. Each time it's not a systemic issue. There are just a lot of trees, but no forest.
The municipality is quick to point out that since 2006 it has updated its diversity training (now mandatory for supervisors), created an internal diversity leadership committee, revised its workplace harassment policy and implemented new training on how to engage with the African Nova Scotian community.
Halifax will also be launching a confidential hotline in coming weeks where employees can report workplace harassment, and an external consultant is being hired to review human resource practices and report back to council.
The city says two human rights cases have been settled since 2006. One of those would have been the complaint filed by Symonds. All other complaints were dismissed, though legal services didn't respond when asked how many complaints had been filed in that same time period.
Now that the board of inquiry has made its decision, the city has officially apologized for the racism inside Halifax Transit. Maddox has been fired—again—and outraged municipal officials swear they'll be getting to the bottom of things through various in-camera meetings and private updates.
But Carole Symonds is still waiting for an apology to her family. It would've been nice. No—not even nice. It "just would have been human."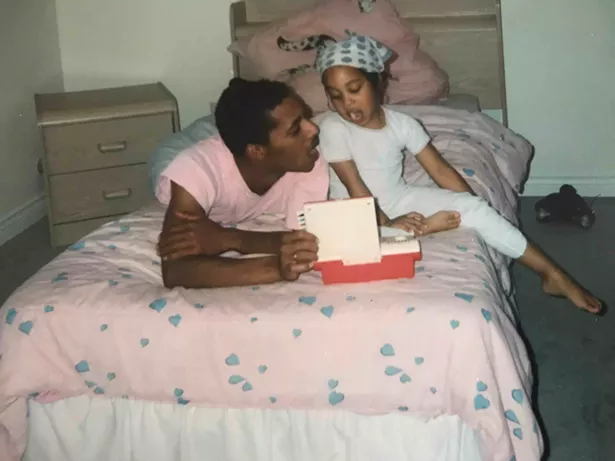 Randy Evan Symonds is gone, but Marie Symonds' apartment remains full of family photos. Dozens are on display and with little prompting, she'll go get more from elsewhere in the home. Anywhere he went, Symonds asked people to take pictures of him and his family. It's rare to find a snapshot where he's alone.
"You
seen
Evan, you seen his kids," Marie says.
Daughter Carole is the youngest of Symonds' four kids (one from a prior relationship). She remembers her dad's generosity, his cooking, his kindness. When she was nervous the first day of elementary school, he stayed outside the window all day where she could see him, letting her know it would be OK. She would lay on his chest for hours while he napped, listening to her father's heartbeat.

"We were inseparable," she says. "I can honestly say that was my best friend in the world."
Symonds' home life was a respite from an increasingly horrifying workplace. It was where he didn't have to fight.
"Evan, he fought for anybody," says Marie. "When it came to himself, he fought like a dog. He should not have had to go through all that."
The preacher's kid was raised to speak up about right and wrong. It's what he passed down to his children. Carole thinks it's why he stayed on at Halifax Transit for so long despite the abuses. He wanted to be a force for change.
"I just want my father, all he had to go through, to be for something. It has to be for something. It can't be for nothing."
Four years before his death, Symonds told reporters he didn't understand why he was chosen to fight against the injustice inside Halifax Transit, but he hoped the answers would be revealed in time.
"Perhaps I had to be the individual to go through what I went through there and what I continue to go through to make that a more fruitful environment—a more receptive, culturally receptive atmosphere for more minorities to come."
Have you experienced racism working for or dealing with HRM employees? Contact us at news@thecoast.ca