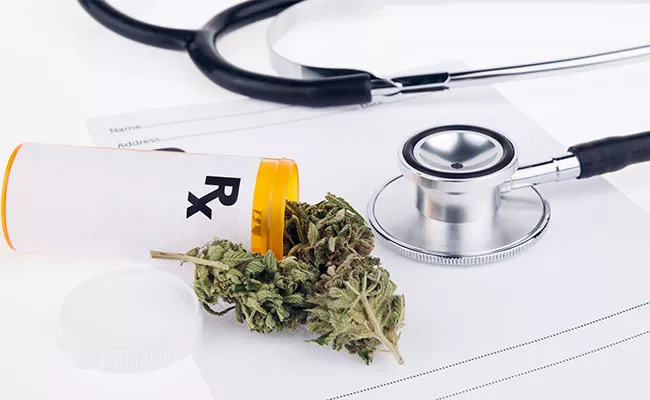 QHi Lucy,I live in Nova Scotia, and would like to get a medical prescription for cannabis. I do not have a family doctor, nor have I had one for almost 10 years since the previous one retired. For the past six or seven years I have been on disability support due to chronic pain (and related insomnia). Without a family doctor, I have been relegated to walk-in clinics. The doctors there are not amenable to writing scripts for cannabis, even though I do not really like the meds they do prescribe, and have had better response to cannabis, esp edibles.
My question is, where can I get a med prescription for cannabis other than these agencies that charge $150 or so? That seems unreasonable, and is beyond my budget. Is this something of which you have knowledge? Do you have a suggestion? —Rompin' Ronny
AHi Rompin' Ronny,
Thanks so much for writing to me. I'm really sorry to hear you have been without a family doctor for so long, but can't say I'm surprised with the roughly 42,000 Nova Scotians on a GP waitlist. (ER visits have doubled since 2012—further proof of my conspiracy theory that the McNeil Liberals are trying to kill us all.) This is a huge issue—a few years ago the province started transitioning to a "one patient, one record" system, but not all walk-in doctors use it. It's a straight-up health epidemic, keeping our province sick and making the medical system a real migraine to navigate. Plus, health stuff is touchy, and everybody I talked to about your case only spoke on condition of anonymity. The good news, Ronny, is that people in your situation have definitely gotten help before.
To obtain your health records, you could start by contacting MSI. The province will at least have records of what pharmaceuticals have been billed, and from there it should be easy enough for a cannabis clinic practitioner to determine your diagnoses. You can also request your health records from the Nova Scotia Health Authority, I'm told, as long as you know "which of the former District Health Authorities currently holds your information." Based on the region your records are in, there could also be fees associated with their release. Once you have them, I would then bring your records to a (legal) medical cannabis clinic.
It's hard to feel empowered when speaking to a doctor about cannabis. I even got nervous before my appointment, and I've devoted a sizeable portion of the last 12 years to expressing how much I cherish this plant!

tweet this
As you've discovered, lots of local dispensaries offer to set you up with a weed-friendly doctor for a fee, no questions asked. I've since learned that anywhere charging money to see a doctor for a spliff script is shady biz, since the medical consultation is an unregulated transaction, just like buying pot from a grey market dispensary. However, there are at least two clinics in Halifax that don't charge: Canabo Medical Clinic and National Access Cannabis, located across the street from each other in downtown Halifax.
National Access Cannabis (5990 Spring Garden Road) is where I got my MMJ prescription for the low low price of zero dollars (I actually walked back from the bus stop to double check I didn't owe them any money, my thoughts infiltrated with aforementioned sketchy Skype doctors). The most common route patients take when using NAC is filling out the clinic's Medical Release Form. NAC faxes this signed document to a person's doctor's office, who sends back all relevant records for the clinic's GP to review. Access to a family doc's records (or simply having a family doctor in this province) may seem like the only golden ticket to life-changing greenery, but you have "medical documentation" Ronny, which is the next best thing.
Walk-in clinic doctors generate medical documentation about your case when you meet with them, although usually clinics only keep that information for a couple weeks. Where you're stuck in the classic Nova Scotian no-doctor limbo, all you need to do is ask for "progress notes" during your walk-in appointments, so you have the documentation to show the medical cannabis clinic. The key things the clinics look for are 1) that the condition you're considering weed to treat is chronic, and 2) that you've tried other pharmaceutical solutions before turning to pot—even make a list of any meds or therapies you've tried in the past, noting which ones were ineffective.
I know being pushed from clinic to clinic and waiting in walk-in offices can be exhausting. It's hard enough to feel empowered when speaking to a doctor about cannabis use, let alone a different doctor each time you need one, who you might have little rapport or even comfort with. I even got nervous before my National Access appointment, and I've devoted a sizeable portion of the last 12 years to understanding and expressing how much I rely on and cherish this plant! It's also important to remember that while doctors at these clinics are obviously more understanding about medicinal cannabis, they don't HAVE to write you a script if they don't believe it's the best aid for your conditions. On that note, everyone employed at these places believes in and advocates for cannabis as medicine, and it's one of the most respectful health/clinic environments I've been in.
If you are reading this and have a GP you want to discuss cannabis with, do your research! Search for studies or articles surrounding cannabis use and your specific conditions, jot down notes and bring them to your appointment (a good starting point is Leafly's list of Top Medicinal Studies from 2017). Compare the costs of medicinal cannabis to any medications you are on now, and if there are any side-effects from them that cannabis doesn't cause or could even treat. Discuss past cannabis use positively, and be as specific as possible: X strain/edible/THC dosage gave me Y results (immediate, and long-term). Doctors are humans too, and most of us don't like admitting if we don't know something— often why they brush off medicinal MJ by saying there's no data surrounding its benefits. This is not true, sorry but LOL @ doctors who say that.
If I were you Ronny, I would do a combo of everything I've mentioned: Ask for your progress notes next time you visit the walk-in clinic and in the meantime, contact MSI and the NS Health Authority for the records they may have on file. If you choose to visit the grey market dispensaries still operating, keep a notebook of strains or edible doses you ingest and keep track of their effects in as much or little detail you need. Best of luck! I think you are on your way to getting treated with one of the most beautiful and diverse medicines we have.
Email your questions about weed to Lucy LaPlante at weedtalk@thecoast.ca.