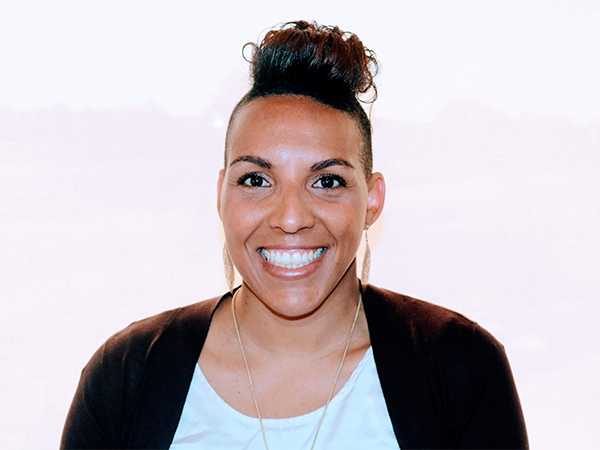 We are constantly asked about our identities: Our gender, sexuality, abilities, disabilities; our ethnic, religious, cultural backgrounds; our style, economic status, trauma and sociological ideologies. Often, our identities are systematically categorized into neat little societal constructs, which many of us are frequently struggling to fit within.
These identity checkboxes can be helpful. For example, self-identifying in response to a job ad that prioritizes diversity, equity, inclusion or volunteering for specialized research to help fill the gaps left by systemic racism in our health care system. But labels can also harm us.
Those of us with intertwined identities are forced to separate our whole into parts, which prevents us from truly belonging to any box at all.
My family, which is a huge part of my identity, blends the Dauphinees and Boutiliers of Nova Scotia via French colonialism, with the Rolles of the Bahamas via West Africa and transatlantic slavery.
To three beautiful, creative children, I am a mother; an identity that is often mistakenly attached to heteronormativity.
This is why, for me, inclusive diversity is so important. When we gather, even within closed spaces, we must call into the room the context of our lived experience and the intersectionality of our diversity. A great example of this took place on November 29 at a doula training workshop for Black and non-binary women hosted by Women's Wellness Within and PLANS.
I came into that training with my own trauma and memories of three very different birthing experiences at the IWK. With me in this training space was the voice of my mother who accompanied me through each birth and supports me now as a single mother; the voice of Kelly Chisholm, a lovely midwife who cared for me during one of my pregnancies; and the echoes of maternal advice passed along generations of nurturers.
What I learned from my training is despite my experience and expert medical and spiritual guidance, I have not listened to my most knowledgeable resource: my nurturing body.
This brown, exploited, silenced, shamed, celebrated and tired container holding all of my identities felt truly held for the first time during birth doula training. Within this space I learned how to support and comfort birthing bodies to honour a birth experience that they will remember for the rest of their lives. I learned about different cultural, religious and medical interventions. I gained access to information typically reserved for white folks in white spaces.
I also uncovered deep grief for my births, that were clinically healthy and required no intervention, but were devoid of loving, empowering voices that weren't welcomed in my birthing space—including my own.
The birth doulas that I had the joy and privilege of training with last weekend, birthed my grief and my power and they honoured it with love. That is the birth story I will always remember.