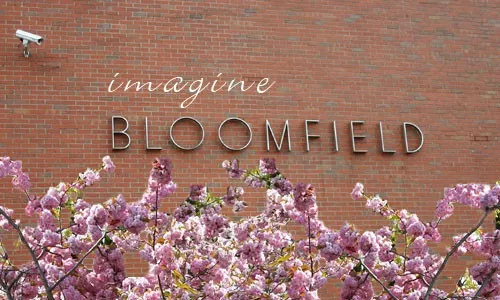 The provincial government will no longer play a part in developing the Bloomfield property in Halifax's north end.
After years without progress and months of speculation about the site's future, Housing Nova Scotia made the announcement on Thursday that it won't be moving forward with the project.
No official reason was given for the decision, but Community Services minister Joanne Bernard writes in a press release that the call was made after listening to feedback from community stakeholders. Housing NS remains hopeful that other developers will succeed where the provincial government failed.
"Given the housing market and the city's eagerness to move forward quickly, we are confident that a private developer will be able to bring Bloomfield to life," Bernard writes.
Housing Nova Scotia bid $15 million for the site in 2012—a substantially higher offer than the other bids from Dexel Developments and a joint submission from Urban Capital Group and Killam Properties—and won the right to redevelop the 1.5 hectare piece of land, which is owned by the Halifax Regional Municipality.
That $100-million redevelopment was to have included a mix of market-rate residential units and affordable housing. But despite community consultation and planning, no finalized development agreement was submitted.

The site's sat largely vacant ever since, at a cost of about $100,000 a year to the municipality in upkeep.
The Imagine Bloomfield community group cut ties with Housing Nova Scotia back in January over delays in getting the site developed. At the time, CBC reported that Housing NS was still committed to its plans for the site.

Presumably, this resets the Bloomfield project and HRM will once again open up bidding for the property. Housing NS says it will share information from its design, planning stages and public consultation with HRM and any future developers to turn Bloomfield into an affordable housing option.
Meanwhile, HRM gets to keep the province's $750,000 deposit.