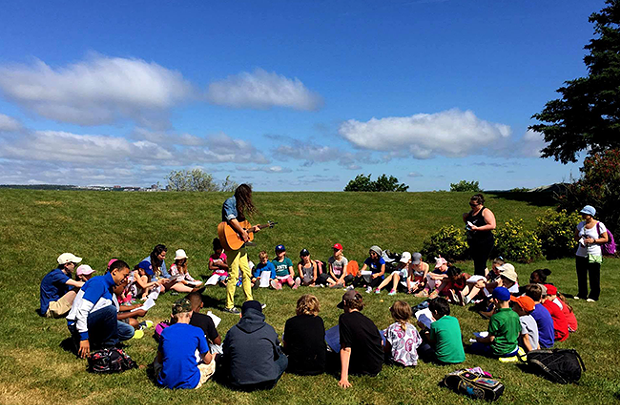 Gentrification: A Hip Hop Musical Community gathering #1 Saturday, March 4, 2-4:30pm George Dixon Centre, 2501 Gottingen Street free
Gentrification in Halifax's north end is an issue effecting many, and a group of artists is hoping to bring light to these issues through a hip hop musical. Dramatic Changes, a non-profit group focusing on social justice through art practices, will be hosting a community gathering at the George Dixon Centre on Saturday—snacks and childcare provided—to get the ball rolling on its latest collaboration.
"This project idea originated in conversations with local hip hop artists Martez Wiggins, Shevy Price and Michael Earle," says Dramatic Changes co-founder Ross Unger. "We had connected over art entrepreneurship at Youth Art Connection's ArtPreneur Hubs in 2016. We were discussing social justice, and how we can use the arts to make change, and talks quickly drifted to gentrification in the north end."
In addition to local hip hop artists, Unger is teaming up with actor and social justice activist Kate MacDonald, who joined Dramatic Changes earlier this year.
"The first step is community engagement," Unger explains. "We want people to know this is happening, and to get involved. This is a community arts project, so we want people to contribute in whatever way they can—share stories or experiences, join as performers, behind the scenes help."
Unger and MacDonald hope Gentrification: A Hip Hop Musical will bring people from various north end communities together, with the ultimate aim of reaching developers and politicians, and showing them stories of how gentrification has affected Haligonians.
"We want to hear about what this neighbourhood looked like in the past," says Unger. "Who were the key players in keeping this community together? What shaped their identity?
"We want to hear about the challenges that people are facing. We've heard lots of stories of people feeling unheard, unwelcome in local shops and generally 'pushed out.' We also want to hear about what people wish for the future of this community."