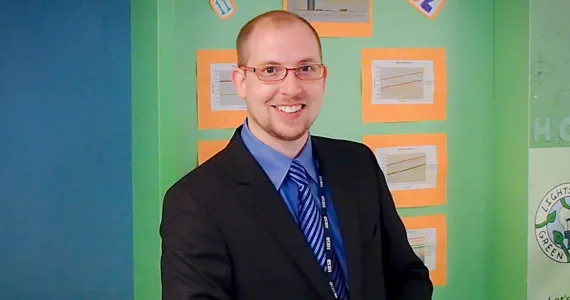 After earning a BA at the University of New Brunswick, Dave Little had been working for more than five years as a professional photographer and videographer when he decided he wanted to find a career that would enable him to contribute—in a meaningful way—to the region's environmental sustainability.
"Early in 2011, I felt that I should go back to school to develop technical skills I could use to help make some kind of difference in the Maritimes," says Little. "I wasn't sure in what way, or where to look at first, so I began to research my options."
After considering several possibilities, he applied to Holland College's two-year Energy Systems Engineering Technology program.
"I was intrigued by the broad range of skills the program offered, especially in renewables and energy auditing, it opened a lot of possibilities for future careers," says Little.
By the time he graduated in May of 2013, he was already working with engineering company MCW in Moncton as an energy system engineering technologist. Now he is working out of the company's Halifax office, where he is overseeing two large energy-saving programs.