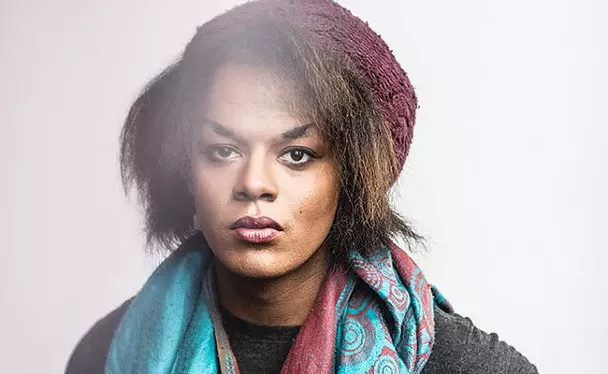 Nocturne applications will now include a series of optional self-identification questions about race, gender and religion, as a direct result of discourse about the gap in representation and visibility of Black, Indigenous and Persons of Colour within the local visual arts community.
Kelly Markovich, the programming director for October 14's Nocturne festival, says this year was a learning experience for the event's administration. There was no way to ensure artist diversity in the application process, and there never has been. "We realized this year that was problematic," she says.
The heavy dynamics of the relatively unpublicized and unspoken-about racial tensions in the local visual arts community were illuminated during the run-up to Nocturne in a panel hosted by Visual Arts Nova Scotia, "Moving Forward, Looking B(l)ack: Visual Art in Nova Scotia."
The event, held October 13, created an opportunity for the public to take in a candid discussion between Black, Afro-Indigenous and African Nova Scotian artists and curators including Pamela Edmonds, Lucie Chan, Jade Peek and Bria Miller. The dialogue referenced the inaccessibility of predominantly white institutions, including galleries, schools and administrations, in the visual arts community.
The panel held a spotlight to the racism hosted in the local industry at large. Miller, an Afro-Indigenous visual artist, activist and musician, says the chasm in fair representation that's left thousands of works by BIPOC artists out of general public awareness became fully realized for her when she was invited to visit the vault of the Art Gallery of Nova Scotia. She got to see tens of thousands of pieces of art, but not a single one was by a Black artist.
"It felt like I was at a funeral," she says. "Any art that had been created within that gap had been neglected fully and by choice." It was unsettling for her, because it became clear which narratives were welcomed and valued by curators of "Nova Scotian art" and that it's reflective of a deep, discriminatory history.
Chris Shapones, research coordinator at Visual Arts Nova Scotia and programming committee member for Nocturne, conducted research on the topic that was catalyst to the panel. Her curiosity was sparked by The Coast's January 26 story (New Art 2017 by Mollie Cronin) that featured a subhead about Peek curating "the first exhibition of solely Afro-Indigenous artists since the 1990s." Shapones learned the issue was not an absence of artwork, but a lack of public discourse. "It struck me as strange that it would just stop," she says.
Peek, a 22-year-old NSCAD student and self-identifying urban Mi'kmaq and Black Afro-Indigenous Nova Scotian woman of trans experience, tackles this issue through two principle facets: Academia and visual arts. She wants to see Black art and Black knowledge being "properly articulated" in provincial curricula for schools. "What I want to see for Black artists is space," she says. "I want to see space and I want to see funding and I want to see different ways that we can hold space."
This theme was central to her Nocturne 10 exhibit, BIPOC Bus, where members of the BIPOC community created a space they could invite others into—a reversal of the way space is usually held. Art, says Peek, is "another way of emotionally connecting with somebody and having the discourse that allows us to understand each other's experience. And we can move forward together."