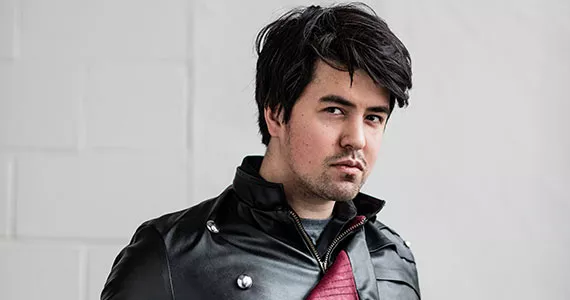 Nathan DeLuca started off cosplaying just for fun, making appearances at nearby geek gatherings such as Hal-Con and Animaritime. These days, most of his time is spent travelling to conventions and crafting costumes.
"I just really liked being a nerd, I guess," DeLuca says of his initial interest in cosplay. On top of that, making his own pieces gave him a chance to exercise his artistic muscles. "It was a good time sink that I didn't think too much of when I got into it."
DeLuca "accidentally got noticed" through the power of the internet (he has 32,900 followers on Instagram). Photos of his work were spread "pretty far, pretty quickly" across social media. "Turns out, very few people do what I do commercially," he says.
The life of a cosplay professional often varies day-to-day. "One day I could have a contract working for a studio, the other day I could be flying off to Edmonton attending a convention."
He guesses 95 percent of his business is generated outside Halifax, coming internationally and from other parts of Canada.
When it comes to making costumes, DeLuca starts by gathering multiple reference pictures from every possible angle, which he then uses to create a workable design. He's particularly proud of a set of armour he made for himself—a design based off the Doom video games. He aims to finish costumes such as that in two weeks or less. Some pieces are made with EVA foam or thermoplastics while others are 3D-printed.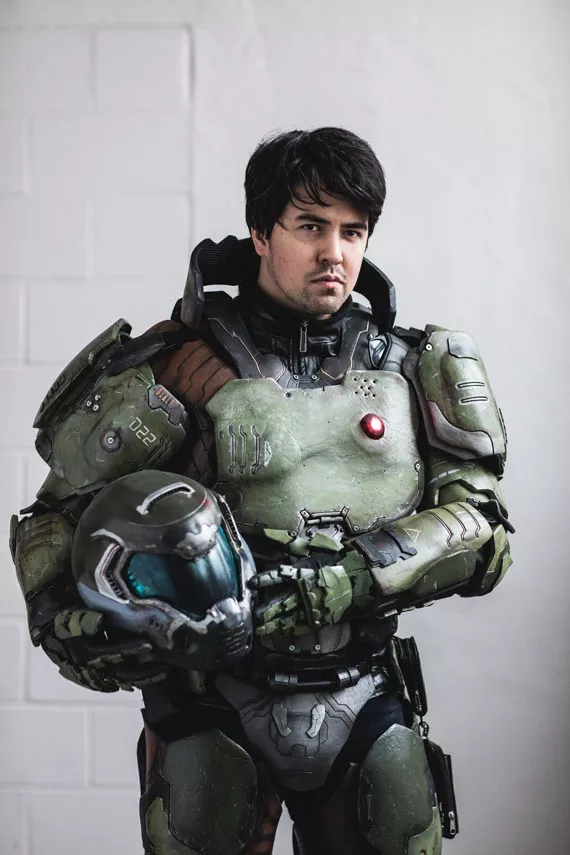 Even though his commercial reach is mostly outside the province, DeLuca does get recognized locally, and sometimes in bizarre places, such as Dollarama or the pet store.
"That sounds a little narcissistic and masturbatory, but it's actually become a little bit of a problem," he says, laughing. "I'm kind of an awkward dude outside of conventions."
People don't always know his name, though.
"Someone a little while ago said: 'Hey, you're that cosplay guy' in the lineup at a store. Since then, my friends have been calling me that."
More recently, "that cosplay guy" been working on sets for music videos and is currently working on a TV show. He says that type of contract tends to come with sleepless nights, but it's highly rewarding in the end.
"It's very satisfying to see your stuff on the screen."