It's a great weekend to get out there as the Saint Mary's Huskies play their home opener, Hope for Wildlife's annual open house returns, Eyelevel Gallery and The Magic Project throw a magical mini-fest and Dog Day plays a sweet summer sendoff show at The Seahorse.
Huskies home opener
Friday
In a sure sign that summer's slipping on out, this weekend sees the Saint Mary's football team begin a new season with a match against Saint Francis Xavier's X-Men. more deets
The eighth First Annual Time Traveller's Picnic
Sunday
The annual Time Traveller's Picnic sees steampunks and Victorian-era enthusiasts travel back in time and through the Public Gardens' main gates to a set of parlour games, picnicking and photo snapping. Bring your own eats! more deets
Adventure in the future Halifax Wilderness Park
Saturday
Trips By Transit—the group aiming to get you exploring the city with your bus pass—and the Nature Conservancy of Canada have teamed up for this exhibition to Colpitt Lake, aka the soon-to-be Halifax Wilderness Park. A five-kilometre hike and optional swim in the lake awaits all adventurers, and you can meet your fellow explorers at the Mumford bus terminal. more deets
Hope for Wildlife's annual open house
Sunday
The wildlife sanctuary opens its doors one day a year to give a behind-the-scenes peek at its rehabilitation efforts. Meet Wishbone the skunk, listen to live music, see places on the property not included in public tours and stick around for kid's activities, too. more deets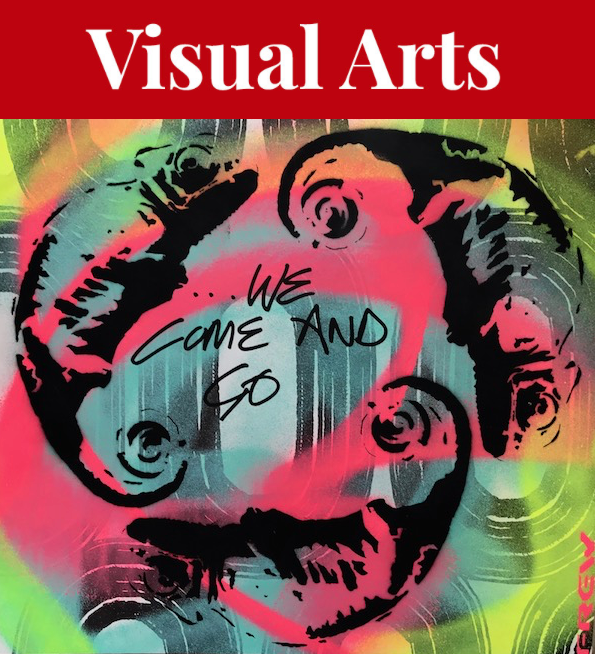 On The Edge of Modernism: The Group of Seven and Lismer's Legacy
Thursday, Friday, Saturday, Sunday
The AGNS continues to explore the iconic NSCAD president's legacy with a new retrospective on the rise of modernism in Canada—and how Lismer was the first artist outside of Ontario to get in on the movement. more deets
Under The Influence
Thursday, Friday, Saturday
A juried show that sees Argyle Fine Art artists create new works in the style of their influences—think a dog swimming in a Monet-like lily pond—makes swinging by the downtown spot a must. more deets
Pop Goes The Easel
Thursday, Friday, Saturday, Sunday
Karla Frew turns up the volume at The Dart Gallery with this pop culture inspired/graffiti-style show awash in bold hues. more deets
Land Patterns
Thursday, Friday, Saturday

Stunning, abstract-feeling textile works by Pat Loucks arrive at Gallery Nineteen Nineteen.
more deets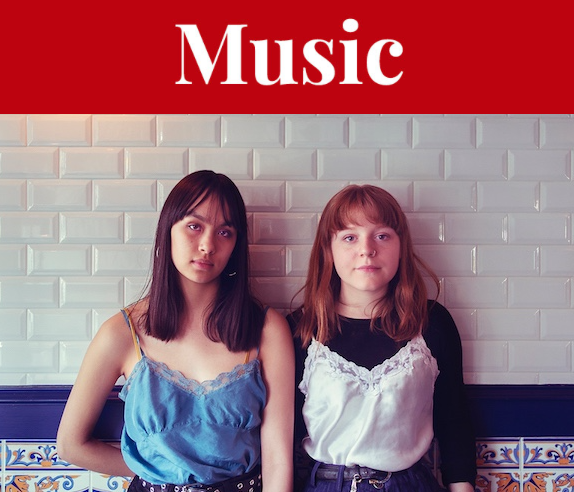 Magic Fest: Art and Activism
Saturday, Sunday
A new music and arts festival hatched by the great minds behind Eyelevel Gallery and The Magic Project, Magic Fest promises to bless up your eardrums with sonic tonic from the likes of Yohan Black, Aquakulture, MAJE and Kxng Wooz on Saturday. Sunday sees OG MC Ghettosocks drop the beat and poet Andre Fenton sharing verses. Catch it all outside the gallery's new location on Cornwallis Street. more deets
Paper Beat Scissors w/six-piece chamber ensemble, Moscow Apartment, Tanya Davis
Sunday
The Halifax Urban Folk Fest might describe this lineup best: "Critically-lauded Halifax old-boy Tim Crabtree returns with his project Paper Beat Scissors to perform a one-off show supported by a six-piece orchestral ensemble of Halifax's finest musicians." Swoon! The folky, melodic Moscow Apartment and deftly lyrical poet-musician Tanya Davis round out the bill at The Carleton. more deets
Alfie w/Matty Galaxy
Friday
Dartmouth's king of bops arrives at Lion & Bright to help you melt onto the dance floor. more deets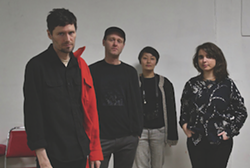 Dog Day w/Jon Samuel
Saturday

The self-described "indie fog rock" four-piece reunited for a show at Sappyfest a couple weeks back, and now helps you skip the FOMO by bringing its trove of tunes to The Seahorse.
more deets