A megawatt, more-stuffed-than-a-turkey Thanksgiving weekend awaits as shiny Sure Things like a local celebration of India's Festival of Lights, a brilliant show by acclaimed singer-songwriter Rae Spoon and a screening of award-winning flick
Let The Sunshine In
descend upon your calendar.
International Fashion Week Nova Scotia
Saturday
A full day of high-fashion energy arrives at Casino Nova Scotia: From 12-2pm, a youth runway collection gives #ootdinspo, while a 7:30pm adults-only fashion gala brings red carpet vibes. A 25-and-up after party at 10pm keeps the good times goin'. more deets
India's Festival of Lights
Friday, Saturday, Sunday
Diwali is "a celebration that spiritually signifies the victory of light over darkness, good over evil and knowledge over ignorance," event organizers explain of the light-filled festival. Here, the brilliant brains behind India Fest deliver a slice of the cultural celebration, taking over the Halifax Forum with food and cultural vendors, performances, fireworks and more. more deets
Let The Sunshine In screening
Friday
Carbon Arc kicks off its latest season with a screening of this 2018 flick, which sees Juliette Binoche playing a divorced Parisian painter who refuses to settle as she looks for love. more deets
Handworks Halifax
Saturday, Sunday
Calling all crafters and the DIY-inclined! This makers' market at the Halifax Forum sees you picking up pieces by local artisans as well as taking part in free workshops on felting, henna, pottery and more. more deets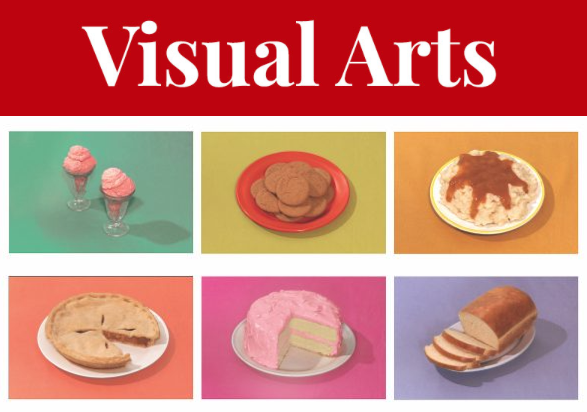 Pushing It
Saturday, Sunday
Becky Welter-Nolan's latest Hermes Gallery show "critiques labour and the narrative of success" with a 200-pound quilted soft-sculpture boulder "navigating between endurance and futility." more deets
Scratch & Sniff Menu
Thursday, Friday, Saturday, Sunday
If you haven't seen Emily Lawrence's Craig Gallery show yet, this weekend is your last chance—and the food-heavy them is perfect for Turkey Day, too. The exhibit explores scent's complex and tightly woven connection to memory: Based on interviews with people living with dementia and Alzheimer's disease, Lawrence re-constructed the interviewee's memorable foods (which included many a Thanksgiving dinner), photographed them, and infused the prints with scratch and sniff technology "to explore the power of olfactory promoting as a means of memory retrieval." more deets
Erotic Landscapes
Thursday, Friday, Saturday, Sunday
Colombian-born and now Nova Scotia-based artist Carlos Gomez shares oil paintings, watercolours, and works using "traditional printmaking techniques" at this Lion & Bright showcase. more deets
A Thousand Cuts
Thursday, Friday, Saturday
B.G-Osborne's Khyber exhibit "is a found-footage video compilation of cisgender actors portraying transgender roles in film and television. The work arranges clips from over 80 sources to confront the perpetual violence of these inauthentic representations and the systemic erasure of trans people in mainstream media." The show also features printed matter, including a list of the names of trans people who've been murdered in the past two years. "This print serves as a reminder to the viewership of the common consequence of transgender expression, especially for trans women of colour," the gallery adds.
more deets
Braden Lam & The Driftwood People w/Eric Stephen Martin, Emily Stuart
Thursday
The salt-water, folk-tinged incarnation of an early-aughts Justin Briber, Braden Lam is the #mcm you haven't met yet. Get your (sonic) introduction to the Ben Howard-sounding songster as he celebrates a new EP with his band, The Driftwood People, at The Carleton. more deets
Cassie Josephine w/The Cry If I Want To's, Terra Spencer
Saturday
To celebrate 40 cycles through the zodiac, indie-folkster Cassie Josephine sings a stack of "songs about aging and the stories that get you there"—and marks the release of a new album, Only Half Blue. Good rockin' awaits with The Cry If I Want To's, making arriving early at Art Bar + Projects a must. more deets
Dear Rouge w/Natalie Lynn, Modern Space
Friday
Vancouver-based electro-rock gold Dear Rouge comes to the best coast for a night of classic bops at The Seahorse. more deets
Rae Spoon w/Holy Crow, RespectfulChild
Saturday
Award-winning, genre-jumping non-binary artist Rae Spoon—who's penned nine albums spanning the spectrum from folk to electronic—arrives at Radstorm with a new stack of songs, titled bodies of water.
more deets