From The Sorority's epic International Women's Day show to Ria Mae at The Marquee to a screening of the powerful
The Girls of Meru
doc, this weekend is full of must-see shows, screenings and more.
Earthline Tattoo Demonstration and Discussion
Saturday
A celebration of Indigenous tattooing traditions, this afternoon at the Museum of Natural History features hand-poked tat demos by artist Jordan Bennett and "a conversation with the cultural tattoo practitioners of Earthline Tattoo Collective: Jordan Bennett, Amy Malbeuf, Dion Kaszas and Amberley John," organizer IOTA Institute says. more deets
U Sport Men's Final 8
Friday, Saturday, Sunday
The Dalhousie Tigers host this basketball face-off that sees university teams from across Canada compete for the national university championship at The Scotiabank Centre. more deets
Halifax Saint Patrick's Day Parade
Sunday
Get yer green on and gather at Lower Water Street to witness the annual St. Patrick's Parade. more deets
The Girls of Meru screening
Friday
In Kenya, one in three girls will experience sexual violence before she turns 18—but police investigations are rare. On International Women's Day, at the Halifax Central Library, Andrea Dorfman presents her documentary, filmed over five years, that sees "a multinational team led by Canadian lawyer Fiona Sampson and Tumaini Shelter head Mercy Chidi Baidoo build the case of 160 girls to pursue an unheard of legal tactic"—and make legal history in the process. more deets
Indeterminate
Thursday, Friday, Saturday
The "fuzzy boundaries between science, science-fiction and pseudoscience" are on display at Jason Everitt's sculpture and projection-mapping exhibit at The Anna. more deets
Female Gaze
Friday, Saturday, Sunday
North end painter Suzanne O'Callaghan celebrates her first solo show at 14 Bells with an International Women's Day-themed set of canvases that capture women of all ages, backgrounds and body types in strong brush strokes. more deets
The Repurposers: Helping the Planet one Artwork at a Time
Thursday, Friday, Saturday, Sunday
Twelve artists challenge you to make better choices as a consumer with this Argyle Fine Art showcase of pieces made from up-cycled and recycled materials. more deets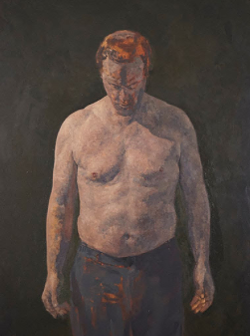 Surrender
Thursday, Friday

Michael Greer's collection of charcoal and oil figurative works explore the ways our bodies show the footprints of change, trauma and life's curveballs. See it at the Corridor Gallery.
more deets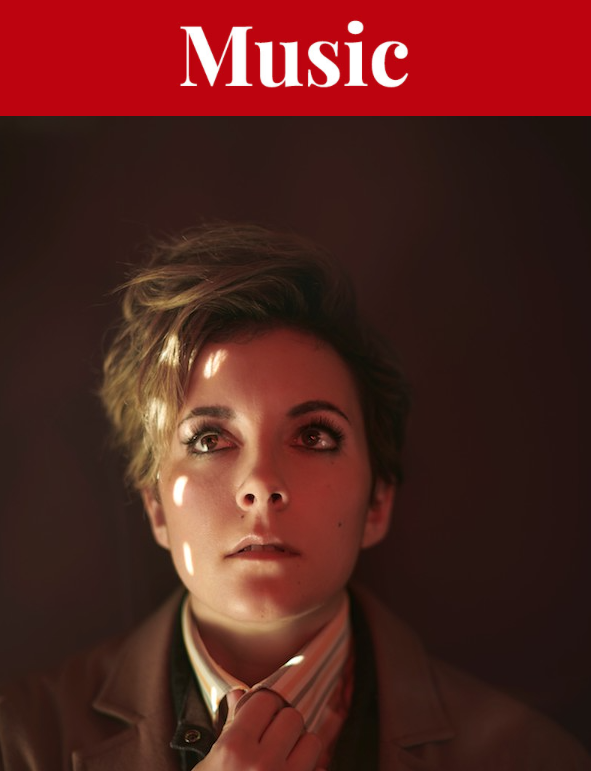 Wax Mannequin w/Kim Barlow
Thursday
"Wax Mannequin is known—and cultishly followed—for his weird, folk-punk anthems and his live performances full of fraught beauty," Art Bar + Projects begins, before adding that accomplished guitarist and banjoist Kim Barlow is back from taking break from the music scene, and the electric energy between these two acts couldn't offer a better trumpet of her return: "Expect two sets and hope for overlap, atonal solos and two wildly different voices singing in unison," the venue promises. more deets
The Sorority w/DJ Nausikaa, DJ Tranzishen
Friday
The all-killer, no-filler hip hop trio that founded itself on International Women's Day a couple years back (and is also the cover star of this week's Coast) captures lightening in a bottle again as it celebrates women and femmes with the types of bops we haven't seen since TLC taught us how to turn down a scrub. Get thee to Reflections for this set! more deets
Ria Mae
Friday, Saturday
With a new EP on the way, 2019 is already lookin' good for the JUNO-nominated, poppy singer-songwriter Ria Mae. Catch her dishing out Tegan & Sara vibes at this bound-to-be-epic set of shows at The Marquee. more deets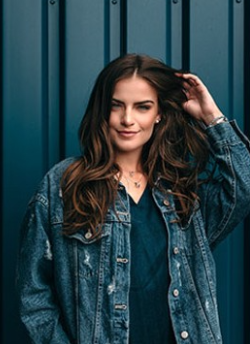 Zamani Miller w/Mia Cathleen, Maura Whitman, Jody Upshaw
Friday
An all-ages, all-women showcase that makes the most of International Women's Day, this concert gives your ears the golden ticket to hear two of the city's most up-and-coming, honey-doused singing voices: Maura Whitman (pictured) and Jody Upshaw.
more deets