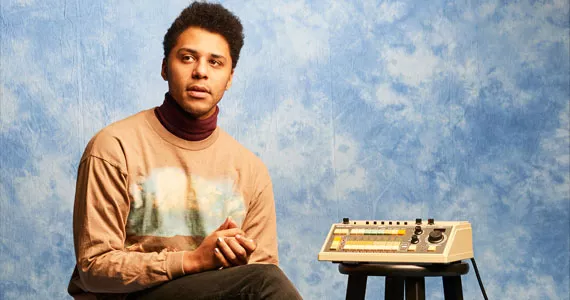 Harrison w/Eddy, Chastity, Holy Fuck Thursday, October 20, 10:30pm Reflections Cabaret, 5187 Salter Street $15
Harrison w/Matty Galaxy Friday, October 21 at 1:30am Reflections Cabaret, 5187 Salter Street $15
When Toronto producer Harrison goes on tour, he can be found binge-watching episodes of Seinfeld while travelling. While he finds comfort in the show about nothing, his debut album Checkpoint Titanium is full of substance, radiating with positive vibes channeled through the sounds of electronic, R&B, hip-hop and house music.
"It's supposed to be a little more uplifting, but not hyper-uplifting," says Harrison Robinson, but you can just call him by his first name. "It feels good to have those progressions that make you feel a little better."
Halifax's very own Ryan Hemsworth released the collaborative track "Vanilla" on his Secret Songs label in the spring. The two producers and Last Gang Records labelmates are a natural pair—and their work together is even more refreshing than a Junior Mint.