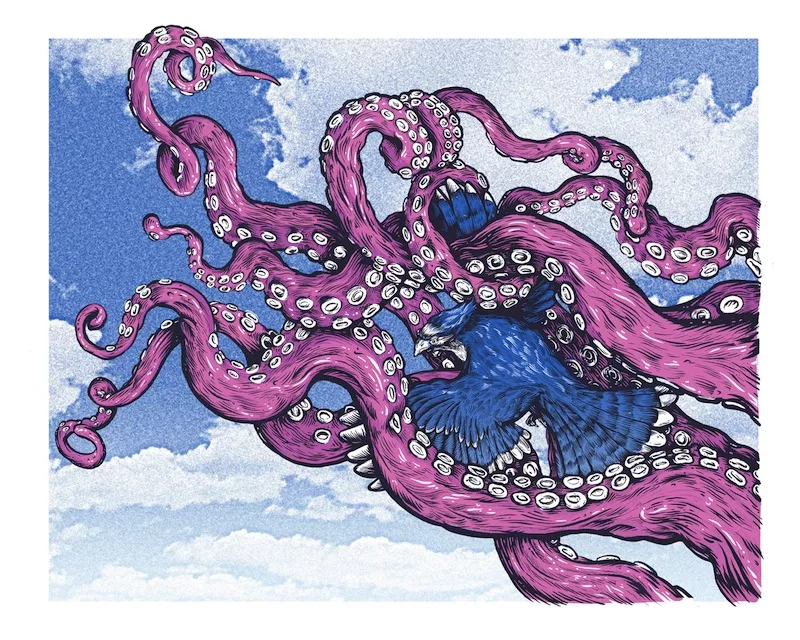 Start preparing yourself for the paper cuts you'll sustain this month. Throwing printed matter all over your gray matter, NSCAD gives you three chances to indulge in inspiring and exciting prints. Starting with the March of Prints—an exhibition and sale of original prints by second, third and fourth-year printmaking students—bringing you lithographs, screen prints, mixed media prints, three-dimensional prints and more at Seeds Gallery, 1099 Marginal Road, to April 15. Concurrently, at NSCAD's Port Loggia Gallery, The ACAD/NSCAD Printmaking Exchange Portfolio Exhibition shows a collaborative print exchange between the Alberta College of Art + Design in Calgary and NSCAD, an impressive portfolio representing two of Canada's finest print programs. Haligraphika is a one-day only print show and sale, Saturday, March 31, 10am-5pm at the Port Loggia Gallery. Organized by NSCAD printmaking professor Ericka Walker (who also designed this month's Seed Gallery t-shirt of the month), Haligraphika promises to be a banger.
"This year we wanted to enlarge the proceedings, asking as many local printmakers and presses to get involved as was possible," says Walker. "This is going to be the first time all of us get a good look at exactly what's out there in Halifax in terms of the printed matter scene. It's an opportunity for students, independent press owners, the public, and local practicing artists to show their work, share ideas, and maybe forge some collaborative relationships."
NSCAD students will be printing shirts on site (BYOshirt), there will be a special appearance from Craig Leonard's printed matter collection and work from The Letterpress Gang, Ink Storm, Yorodeo, All Caps Design, The Quarrelsome Yeti, Fox Acre Row, Fish Bone Prints, Chris Foster and Kyla Francis. Your walls look lame. Let's do this.