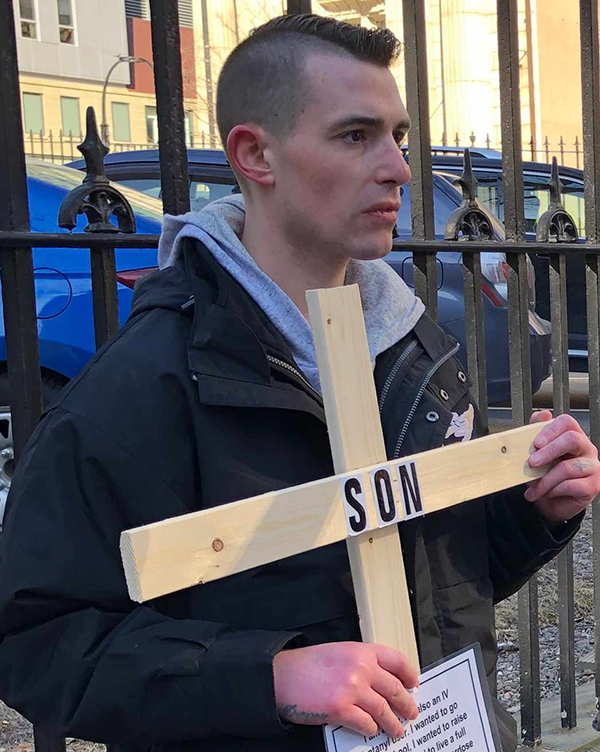 HaliFIX—a group of activists, academics, former addicts and community leaders committed to bringing the first overdose prevention site to Halifax—is moving forward in lieu of the province's immediate support. The GoFundMe launched last week has already raised $2,700.
Matthew Bonn, 28, a former addict who volunteers for HaliFIX, says Halifax is more than ready for an overdose prevention site. In housing in Vancouver Coastal Health alone, there are 25 overdose prevention sites. There are 46 supervised consumption sites in Canada. Atlantic Canada has zero. Last week, someone Bonn knew died of an overdose in Halifax.
Since the fall, Bonn and others were working to make their case to the provincial government. Bonn says things looked promising, but the province says they need more time to make any decisions.
The province has $1.7 million budgeted for overdose harm reduction including needle exchange programs, naloxone kit training and distribution and peer support for safer consumption.
With those supports, in the first two months of 2019 there were still four reported probable opioid related deaths, and average 60 deaths per year from 2011-2018. "These are 60 deaths that are preventable," says Bonn.
HaliFIX realized they needed to go forward "with or without" the province's immediate support, says Bonn. "And if that starts with five grand and a tent we just open up, then that may be to what needs to happen to go forward with it," says Bonn. "But we're really hoping that the province will step in and and you know, do it the right way."
A federal exemption announced in 2018 means groups don't need provincial support to set up an OPS. Bonn says the federal exemption is good in principle, but unless they step in "and give us some funding, then it's really no help to anybody."
Bonn says that the money saving potential of an OPS should be enough to change minds. "Say if three people don't have Hepatitis C, because of our location. That means the government doesn't have to pay for their treatment and the treatments cost about $90,000.
"If people can't really get behind it in the aspect of saving lives or whatnot, then get behind it in the fact that it saves money."
The group was working with Direction 180 and Mainline Needle Exchange, where Bonn works, to prepare their presentation for the province, but formed HaliFIX after Direction 180 and Mainline were directed by the department of health and wellness not to use already-funded resources to work on establishing an OPS until they've received a policy directive to do so.
Direction 180 director Cindy MacIsaac says in an email they've "stepped away in order to protect our existing services and resources."
It is unclear how long the province will take to make a decision on an OPS for Halifax, but Bonn says the support they have from all areas of the community—mayor Savage, Halifax Regional Police, MLAs to name a few—and people are dying preventable deaths.
Overdose prevention sites differ from super-vised consumption sites in the way they can be mobilized and set up quickly to deliver harm-reducing services in crisis situations. The sites provide a safe and sterile place to consume or inject drugs, with life-saving emergency overdose response on-site. In an ideal world—and with the province's support—Bonn says they can get "the Cadillac model" of an OPS in Halifax. But right now, they're pushing forward because "we know that this service works. And we feel like, if you stop working on it, it's not going to get anywhere."