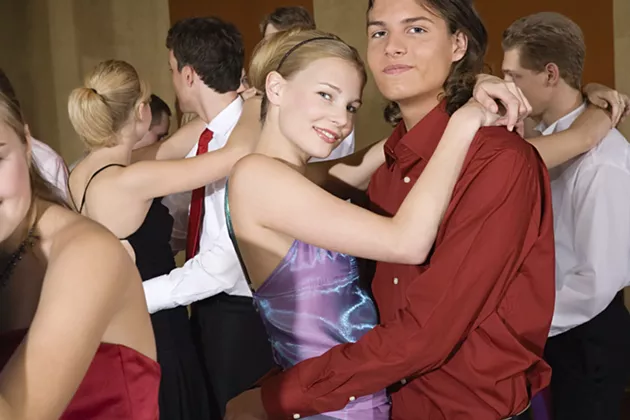 A
hhh, the awkward slow dance: a staple for just about anyone who has gone to public school. That being said, they were pretty serious business in junior high. Remember when you had to console your friend in the bathroom stall after they saw their crush dancing with someone else? Yeah, us too. When we asked "What song did you first slow dance to?"
y'all
had some pretty solid answers. They were so great, in fact, that we decided to share some of our favourites.
---
Aerosmith, "I Don't Want to Miss a Thing"

You don't escape this one after high school. You're doomed to hear this at many a wedding. It is a classic, though, so it's OK.
Nelly, ft. Kelly Rowland, "Dilemma"
Remember the good
ol
' days before Nelly was cancelled?
Shania Twain, "You're Still The One"

Canada represent! Let's just not think about how the man she wrote this song about ended up cheating on her with her best friend. It's fine. I'm fine.
Mariah Carey, "We Belong Together"

The above GIF = how your first dance partner reacts when asked about you.
---
Check out the full playlist below.