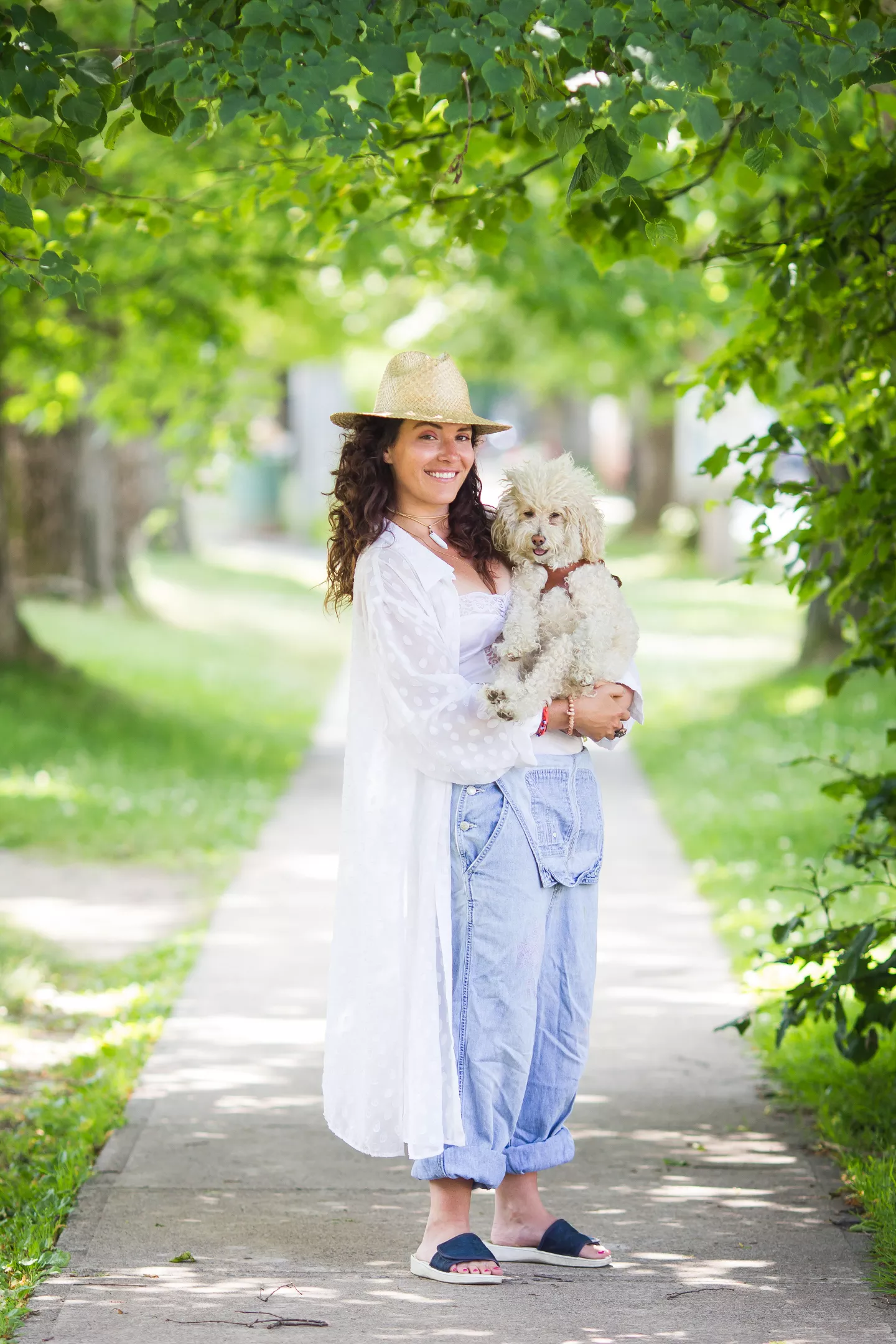 Name(s): Mimi Audellynn (and Kiedis)
Spotted: Quinpool Road
Wearing: shoes, Jeffrey Campbell for Handmade Havana; overalls, bodysuit, sheer top, hat and jewellery, thrifted; opalite choker, Eleventh House (Toronto); Kiedis' harness, Buddy Belt
How would you describe your style?
Well, today for example I would say I'm a little bit country, I'm a little bit IDGAF. So yeah, I'm all about contrast, colour and confidence. 
Do you interpret your current locale into your style choice?
One hundred percent. I've lived in the great north and the deep south. You need to be a chameleon when you're on the move. 
Who/where do you derive inspiration from when putting together an outfit?
I get it from my mama. Also, The Golden Girls and Rihanna. 
Name a current trend that you just can't get on board with?
Hoverboards. Because, why though?
Local hotspot for gems?
Makenew and Big Pony. I love those ladies so hard.