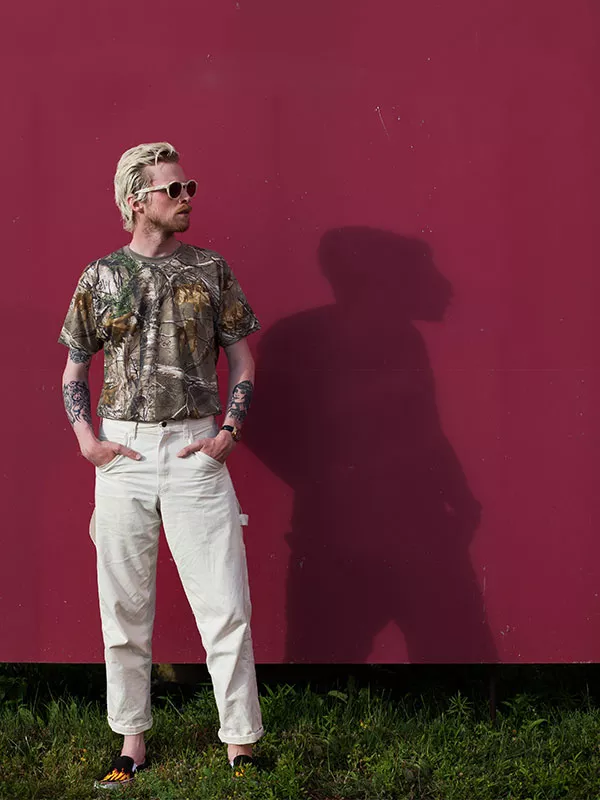 Name:
Logan Hawkes

Age:
31
Occupation:
Barber/co-owner at Lucky Cat Barbershop
Spotted:
Ochterloney Street, Dartmouth
Wearing:
Real Tree x Lucky Cat shop tee, Stan Ray painter pants, Thrasher x Vans slip-ons from Pro Skates, vintage Seiko watch
How would you describe your style?
The culmination of years of trial and error.
Who/where do you derive inspiration from when putting together an outfit?
It's really just an expression of how I'm feeling on any given day. I tried a personal uniform once, I think I lasted three days.
How does living in Halifax affect your fashion choices?
I'm surrounded by such a supportive community, and that makes me feel free to dress how I want.
Name a current trend that you just can't get on board with?
I had a kid tell me recently that he liked his t-shirt because the logo meant that everyone knew it was expensive. Are you wearing the clothes, or are the clothes wearing you, man?
Favourite local shop?
RCHMND and Pro Skates.