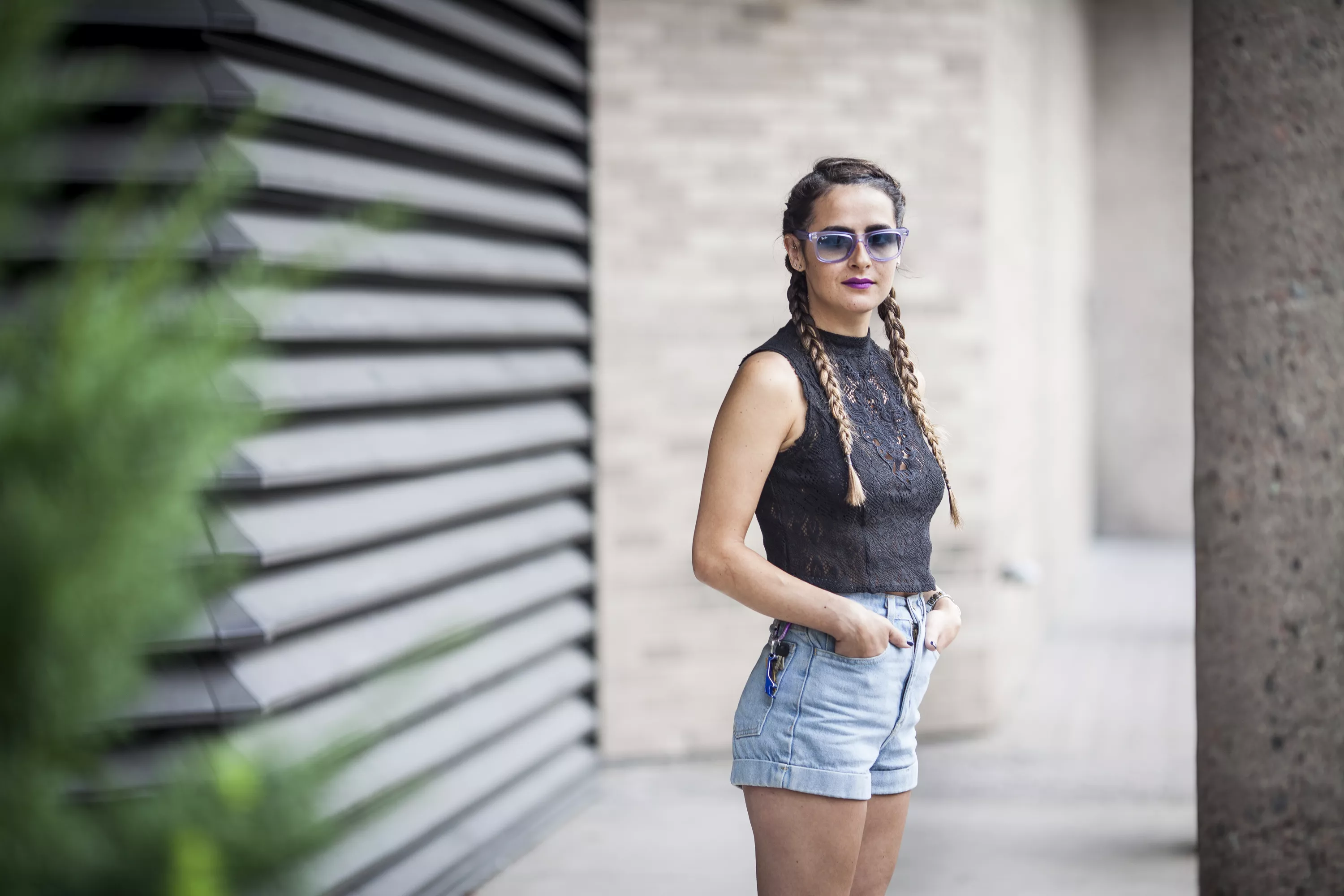 Name: Sam Hatfield
Age:26
Spotted: Grafton Street
Wearing: Sunglasses, Ray Ban; Lipstick, Heroine by M.A.C.; Top, Free People; Shorts, American Apparel
If your clothes could talk, what would they say about you?
She's not afraid to take risks and doesn't care what people think about her.
What are you reading/watching/listening to right now?
Right now I'm reading Lolita by Vladimir Nabokov, watching Master Chef and listening to STRFKR.
Name a current trend that you just can't get on board with?
Probably the whole running sneakers craze. I understand the mass appeal and I do like them on some people—but if I want to be walking in comfort, I'll stick with my Chucks.
Local hotspot for hidden gems?
I do the majority of my shopping at Biscuit. If I'm looking for something vintage, you'll probably find me at Lost and Found. I've gotten some real keepers there.