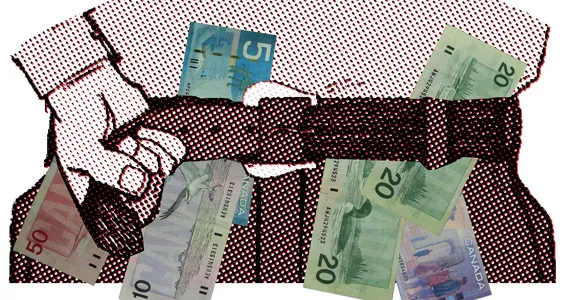 CITY
Halifax council Tuesday began dealing with the projected city budget shortfall next year of $30 million. The shortfall comes mainly through three big ticket items: $10.2 million in scheduled increases in transit service, $14.2 million in wage and benefit increases (including $4.2 million for more bus drivers) and $12.5 million for a new cell in the landfill. (There are other smaller increases, and staff has already cut $8 million from the budget.)
It's worth noting that otherwise city finances are in better shape than they've been since the creation of HRM---debt is down considerably, capital maintenance budgets are well-funded and overall financial management is in excellent shape.
Cathy O'Toole, the city's director of finance, presented a plan to deal with the shortfall by increasing local transit taxes by $10 million, increasing the general tax rate by 2.5 percent (raising $10 million) and cutting budgets by $10 million. After a sometimes cantankerous debate, council asked for a list of $14 million in proposed cuts, and will deal more explicitly with the tax issues in late May.
PROVINCE
Finance minister Graham Steele has been touring the province with a fiscal dog-and-pony show, apparently attempting to soften the blow for an expected increase in sales taxes and cuts in services as the solution to dealing with a projected $525 million budget deficit, and NDP officials are additionally toying with spending as much as $300 million on a new convention centre in Halifax.
But both ideas are shortsighted, says the Canadian Centre for Policy Alternatives, which issued an "alternative budget" proposal Tuesday.
"We agree that deficits must be reduced, but by increasing personal income tax rates and reducing corporate tax write- offs, not by increasing the provincial sales tax," reads the document.
The CCPA plan calls for increasing expenditures on what it calls the "social budget"---drinking water facilities, health centres, schools, transit and so forth. Those costs would be paid for by eliminating corporate subsidies like the $1.8 million in payroll rebates given to arms manufacturer Lockheed-Martin, and by increasing a number of targeted fees and taxes---most notably, for gas guzzling vehicles, bottles of "pop" and disposable drink containers.