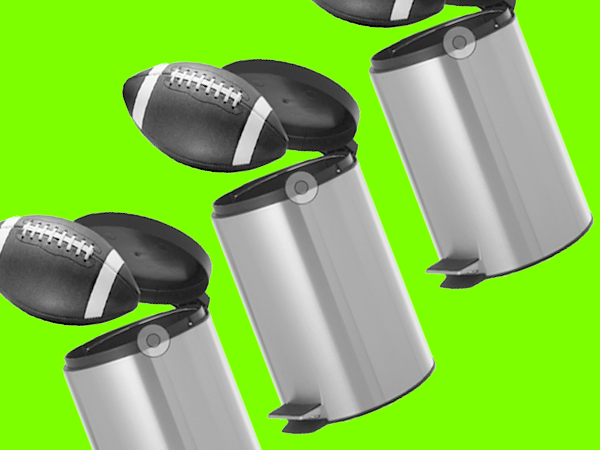 C ouncillor Sam Austin asked his colleagues this week to consider pulling the plug on the Shannon Park stadium plan from Schooner Sports and Entertainment before council hears back from staff about the proposal—originally requested by council a year ago.
Austin's intent with the motion to rescind was to take what he and other councillors said was a bad proposal off the table, before pouring staff resources into sorting out its pros and cons.
The plan Austin is referring to was presented to the city in September (later than promised), and staff has already been digging into the details of what a recommendation to council on the issue would look like. It's lacklustre in the finances department—both councillor Cleary and Zurawski told council if a student had passed it in as a business assignment, they'd give it a failing grade for its lack of concrete details—vague in details and puts a large amount of the financial risk and responsibility in the hands of the municipality.
Councillors went back and forth on whether or not to pull the plug early or trudge forward with process and practice, ultimately defeating Austin's motion and adding an amendment that will see a check-in from staff return to council in December. But a full critical analysis of the proposal is still months away.
Like a cockroach, you could say, the stadium keeps on living.
Councillor Lisa Blackburn told council that right now, this wasn't a matter of being pro- or anti- stadium. It was about process, due diligence and informed decision making. "This is the analysis that we need," she said.
Austin urged that the plan, as many councillors noted, was a bad one."I know it's far easier to just let this drift along, let staff do an analysis...and then use that as the basis for your vote," said Austin. But he asked councillors if they felt that any of the plan was workable, or if it was a priority, saying "if the answer to either of those is no, then we should end this now. Rather than sink six months worth of time into this."
Councillor Bill Karsten argued in the name of process, saying he didn't agree with killing the proposal on the staff. Councillor Cleary called the 40-page proposal a non starter. "This 'aint it," he said. Matt Whitman, who has been a supporter of the stadium—and even bought pre-sale season tickets—said he'd started to cool on the idea. Councillor Lorelei Nicoll said she wouldn't support a stadium in Shannon Park, but voted against Austin's motion. Councillor Zurawski said staff had more important things to be working on—namely a plan for the declared climate change crisis—than a stadium plan.
CAO Jacques Dube, who has been in talks with the folks from Schooners, said that if council dropped the proposal now, he assumes they'd walk away and would have to go back to the drawing board.
The size of the project, and all its moving pieces mean that though councillor Karsten's amendment to get a check-in report to council for December passed, it's not likely there will be any sort of final consensus on the project by then. There are big unknowns involving the province, transit—a study on which would have to come from SSE—costing, infrastructure, and ultimately, who is going to pony up what—if any—money.
The plan includes different possibilities for combined private and public spending, and wasn't initially meant to be debated for its merit until staff had a chance to evaluate it and return to council with recommendations. But Austin's motion, he said, was made in part to give council a chance to check in on where they were at with the project and its proposal before six months of work by staff go by.
Councillors Steve Streatch, David Hendsbee, Bill Karsten, Lorelei Nicoll, Tony Mancini, Russell Walker, Stephen Adams, Lisa Blackburn and mayor Mike Savage all voted against pulling the plug on the proposal as it stands right now. Councillors Sam Austin, Waye Mason, Lindell Smith, Shawn Cleary, Richard Zurawski, Tim Outhit and newly-elected District 15 councillor Paul Russell all voted in favour of killing the project preemptively. The motion—which needed three quarters of the vote to pass—failed.
But that doesn't mean that Halifax is getting a stadium. It means, for the zillionth time in Halifax Regional Municipality History On The Subject of Stadium Building, we'll have to wait just a little bit longer to know either way.