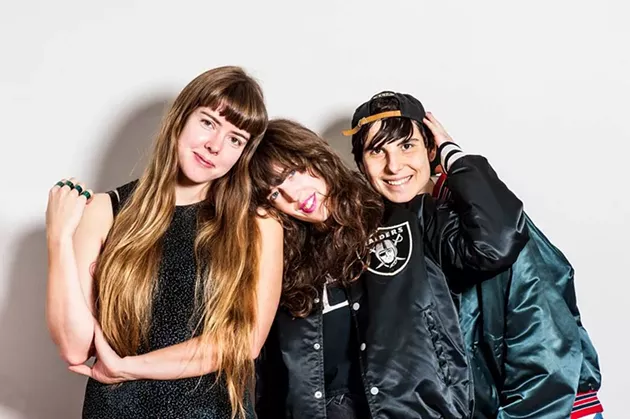 Celebrating 25 years in the music festival biz,
Halifax Pop Explosion Music Festival and Conference
(October 18-21, 2017) has announced even more bands slated to perform this year. Among them are
METZ, The Courtneys, Yukon Blonde, Rural Alberta Advantage, Bambii, Ralph, Julie and the Wrong Guys, Partner, Lido Pimienta
and
Malcolm London
.
Early bird festival wristbands are on sale now for $99 (plus taxes & fees) and are available
here
.
The full list of over 100 acts is right here for your scrutiny:
✘O ✘V ✘T, Aquakultre, Aron D'Alesio, Bad Pop, Bambii, Bat Sabbath, Beach Season, Beliefs, Casper Skulls, Cedric Noel, Charles Bradley & His Extraordinaires, Charlotte Day Wilson, Clairmont The Second, Cloud Nothings, Crossed Wires, Dabin, Dance Movie, Designosaur, Devarrow, Devonte, Digging Roots, Duo Tang, Elijah, Elliott BROOD, Emma Willmann, Fake Palms, Frigs, Future Girls, Inland Island, Japandroids, Jon Mckiel, Julie and The Wrong Guys, Kirsten Olivia, Kurt Braunohler, LA Foster, Lee Watson, Lido Pimienta, Lou Canon, LUKA, Maje, Malcolm London, MAYLEE TODD, Megan Nash, METZ, Milk & Bone, Motherhood, Mountain of Wolves, Mozart's Sister, Ms Banks, New Swears, Not You, OVAV, Owen Meany's Batting Stance, Partner, Patrick Watson, Pony Girl, Pony, Quake and Kayo, Ralph, Reeny Smith, Ria Mae, Rural Alberta Advantage, Scott Helman, Silver D'Apple, Slow Down Molasses, Sorrey, Tanika Charles, Tasha The Amazon, Taylor Holden, Texas King, The Avulsions, The Boo Radley Project, The Courtneys, The Mattson 2, The Very Reverend, Thick Business, Thrillah & Jay Mayne, Twist, Weakened Friends, Weaves, WHOOP-Szo, Wyatt Cenac, Yamantaka // Sonic Titan, Yes, We Mystic, Yukon Blonde, and Zoology.