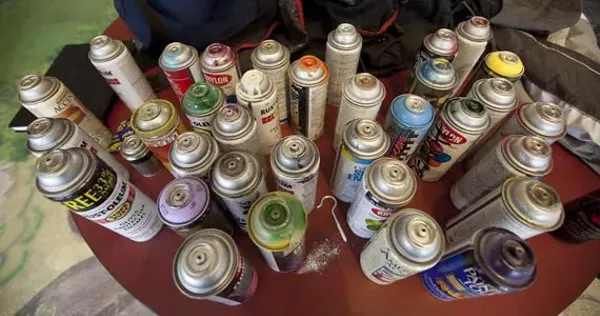 Halifax Regional Police is back-pedalling on comments made by a member of its community response team to the media, in which the force's expert on graffiti management called "hip hop graffiti" a culture that promotes drugs and suicide.
The comments were "intended to describe a particular style of graffiti," reads a
statement posted earlier today
. "We now understand and appreciate that the comments could be understood as misguided and wide-sweeping, if not racially biased."
The statement went on to say that HRP has "reviewed the concerns" with the officer in question (constable Gerry Murney).
The controversy started after
Halifax Magazine
published a
piece on street art
by freelance writer Philip Moscovitch. In the article, Murney is quoted giving a cringeworthy description of graffiti:
"When it comes to judging the acceptability of street art, Murney finds the question pretty simple. 'Is it hip-hop graffiti? That's destructive… We're not going to promote or empower anybody who is associated with that culture.'"
Moscovitch later wrote a
follow-up article
, focusing on a woman who said her teenage son was scared out of continuing his artwork after Murney met with both his parents.
The way Peterson remembers it, Murney had binders with information on all of the people he said made up the city's "hip-hop graffiti" scene, and a folder on her son, including printouts of his Instagram photos.
In its statment, HRP also clarified its role in graffiti management: "The focus for Halifax Regional Police under the municipal Graffiti Abatement Plan is illegal graffiti – writing, drawing or symbols applied to any surface without the permission of the property owner," it reads. "From time to time, our enforcement efforts related to illegal graffiti may require us to examine commissioned artwork; however, it's not our focus."