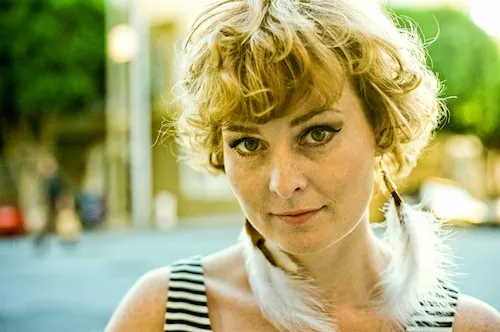 Halifax is Burning's Trevor Murphy (listen Tuesdays 6:30-7:30pm on CKDU 88.1FM) is a voracious local music fan and wants only to share his best of 2012 list (with playlist!) with you. Have a click and a read as he breaks it down, Twitter-style.
1) Jennah Barry, Young Men: Amazing debut album from a soon-to-be star, with songs that get stuck in my head for days on end.
2) Mike O'Neill, Wild Lines: Long-awaited album from the Inbred. I once listened to it three times in a row with my friend Keith. It's that good.
3) Outtacontroller, Don't Play Dumb: "Put It On High" is one of the greatest songs I've heard in years. Buzzsaw guitars & pop melodies.
4) PANOS, S/T: Avant-garde indie pop at its finest, reminiscent of the best Broken Social Scene records you've never heard.
5) The Wides, S/T: Finally, Haligonian post-punk makes a comeback. One of my favorite bands to watch. Truly revitalizing.
6) Sea Glasses, Treading Water: Water-drenched, atmospheric dream pop. My favorite discovery of the last year.
7) Cousins, The Palm At The End of the Mind: This album dominated the campus charts, including my own, for most of the summer.
8) Cold Warps, Don't Haunt Me, OK? b/w Stuck on an Island: The B-Side is one of the best Cold Warps songs ever. "When I write these songs for you, it's like the only cool thing I do."
9) Long Weekends, Don't Reach Out b/w Show Your Face: Reverb-washed vocals, surf-ish guitars and a lo-fi ascetic. RIP this band (for now?).
10) Jenn Grant, The Beautiful Wild: Lake Echo's cutest couple teams up again to produce this gem, a follow-up to one of 2011's best.
11) Heavy Meadows, Night Mechanics: One of the greatest voices in the whole city. This album has been a long time coming and is a welcome staple to my library.
12) Stelliform, The Room Had Filled With Light: Ambient drone-y textures painting ethereal mosaics that have the ability to transport you through time.